Accreditation Profile – EBI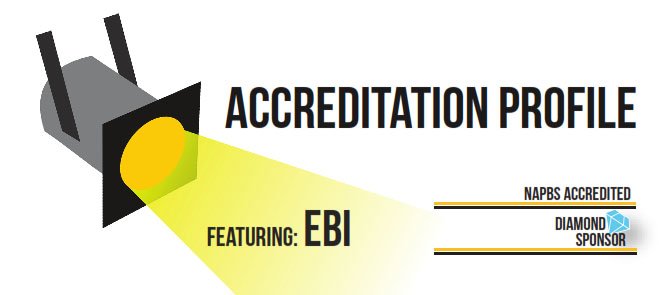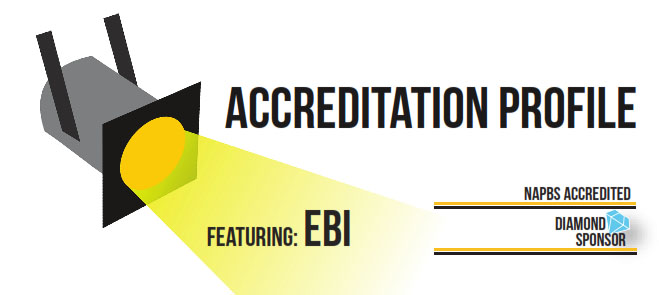 Employment Background Investigations, Inc. (EBI) is a recognized leader in the background screening industry and is a founding member of NAPBS. EBI has the unique distinction of being the only background screening and drug testing firm in the world to hold an ISO 27001:2005 Certification in addition to being NAPBS Accredited. This combination exemplifies a gold standard in the background screening industry for Information Security Management in the processing, storage, handling, and privacy of personally identifiable information (PII) in EBI's care.
Earning accreditation validates the firm's commitment to its "Just One" philosophy of delivering a world-class suite of background screening, drug testing, occupational healthcare and employment eligibility solutions while maintaining a standard of unparalleled client service," explained Robert Capwell, EBI's Chief Knowledge Officer.
EBI earned its accreditation from the NAPBS' Background Screening Agency Accreditation Program (BSAAP) in 2011. "NAPBS Accreditation offered EBI the opportunity to take a renewed look at its entire organization, streamline processes, enhance training, client education and information security standards," emphasized Capwell. "We really took a deeper look into the way we conduct our business and we put programs and processes in place to enhance our overall organization."
A key component of accreditation ensures that EBI Team Members undergo documented training and adhere to EBI's philosophy of professionalism while embracing a code of ethics that is unmatched in the industry. Capwell concluded by saying, "Accreditation means that we share our commitment to data security, uncompromised ethics, unparalleled client service and customer education while protecting the confidentiality and integrity of the consumer information within our care and we believe this sets apart from our competitors."