EMPLOYMENT SCREENING NEWS
Mr. Background Check's Checkup
Most of us do rely on background checks, but the research on selection methods' ability to predict job success puts background checks near the bottom of the list.
For example, Koppes and Palmer in 2012 found "no relationship" between credit report data and performance. Other studies show that reference checks only account for about 4 percent of the variance in employees' performance.
Most arguments in favor of the status quo in background checks go like this: "I only want honest people on my team. Unfortunately, much of what we read on background checks are cautionary tales. If lying on your resume or application doesn't predict employment outcomes, then why are we using background checks to make employment decisions?
The question: is how can we make them more valid predictors of employment outcomes? First, we need to differentiate between a "misrepresentation" and a "lie."

California Voters Weigh 'Radical' Changes to Justice System as Prisons Fill Up
California's voters this fall could approve big -- and some say "dangerous" -- changes to the state's sentencing system, aimed in part at easing the overcrowding. The measure, known as Prop 47, is a proposal that would dramatically change how the state treats certain "non serious, nonviolent" drug and property crimes, by downgrading them from felonies to misdemeanors. It also would allow those currently serving time for such offenses to apply for a reduced sentence, as long as they have no prior convictions for more serious crimes like murder, attempted murder or sexual offenses.
Study Finds Confusion Over Criminal Background Checks
According to a survey by First Advantage US customers requesting background screening reports are frequently confused in the area of criminal background checks.
Results of the study of First Advantage customers include:
· 37 percent of companies report being unsure about when to order a federal criminal search versus a county search.
· 38 percent of companies don't understand the difference between a database search and county courthouse search.
The survey also found that 79 percent of companies still ask applicants if they have a criminal history on the application, despite recent "ban the box" legislation.
Senators Seek Answers on USIS Breach
The leaders of the Senate Homeland Security and Governmental Affairs Committee want answers from the Obama administration about the consequences of an August breach of a government contractor's computers that likely exposed the personal information of 25,000 government workers (see Report: Breach Hit25,000 Gov't Workers ).
The letters focus on U.S. Investigation Services, which conducts security-clearance background checks on government workers and contractors. OPM last month announced it would not renew the contract with USIS to conduct certain security clearance services (see What's Behind OPM's Ousting of USIS? ).
The senators, in the letter, say the USIS breach raises many questions about the safeguards contractors take to protect against cyber-intrusions as well as the oversight provided by the contracting agency.
Europe Digital Nominee Demands Stronger U.S. Data Rules
Europe may suspend data-sharing agreements with the United States if American policy makers do not improve how Europeans' online information is protected, according to Andrus Ansip, the nominee to lead Europe's digital agenda.
His statements could have major implications for American tech giants like Google and Facebook, which routinely compile data generated by their European customers through web searches and other online activities. Those companies' data policies have come under greater scrutiny in Europe in the wake of the revelations about spying by the National Security Agency, using online data.
In reference to the so-called safe harbor agreement between Europe and the United States, which allows American tech companies to move Europeans' data to America as long as the companies uphold the same privacy rules, he added: "If we don't get clear answers, suspension has to stay as an option."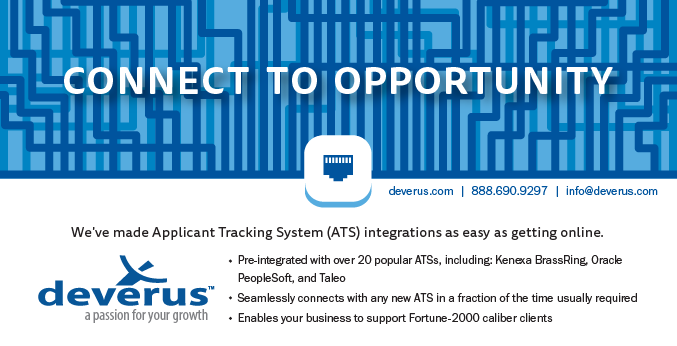 EMPLOYMENT SCREENING NEWS - continued
The City of Austin Alters Background Check Requirement After Recent Firing
The City of Austin Transportation Department will now require background checks for all parking enforcement officers. A department spokesperson said they began considering a change in May, but the checks began after a KXAN Investigation discovered a former employee with an extensive criminal history was hired in 2010 under the "Ban the Box" policy.
Joe Heath was fired from a city job in 2002 and had multiple convictions on his record, yet was re-hired by the city in 2010 without a background check. When the city learned about a 2012 allegation of indecency with a child against Heath, they transferred him from his job in the library system to parking enforcement. He was ultimately fired in August after pleading guilty to the indecency charge in Bastrop County.
Abduction of University of VA Student Puts College Student Background Checks Under Scrutiny
Revelations of prior sexual assault allegations against Jesse Matthew Jr., the man charged with abduction with intent to defile in the case of missing University of Virginia student Hannah Graham, have raised questions about the amount of background information colleges retrieve on students and how they share it with other universities and law enforcement.
Matthew was previously accused of sexual assault at Liberty University. He was also the subject of a criminal sexual assault investigation at Christopher Newport University that was never prosecuted.
State law requires public and private colleges to submit to Virginia State Police the names of all admitted students to check against a national list of convicted sex offenders and the Virginia Criminal Information Network.
Nonprofit Conducts Background Checks on Political Candidates
Background checks are not routine for political candidates, however, running for political office confers a certain message: Trust me, I want to be in the government.
Voters must rely on their own judgment, any initiative taken by their local media to expose criminal histories ,
or the investigations undertaken by a candidate's opposition.
Entering the breach is a nonprofit called CandidateVerification, which has gotten dozens of Washington state candidates to submit to a check of their backgrounds, including past criminal and civil cases, and education and employment histories.
State Landlord-Tenant Laws
State laws cover many aspects of the landlord tenant relationship, from security deposits to landlord access to rental property. The charts in this section include the key statutes pertaining to landlord-tenant law in each state, as well as specific rules on issues such as security deposit limits and deadline for return, and landlord notice to enter rental property.
CIC and the NCRA Offer Clients Consumer Protection Benefits with Fraud-Defender
CIC, the nation's premier tenant screening provider, and the National Consumer Reporting Association are pleased to provide consumer benefits through NXG Strategies, LLC's Fraud-Defender, a fully managed fraud research, remediation and recovery system. By including Fraud-Defender in each rental application, apartment communities distinguish themselves by protecting their applicants and enticing qualified renters.
Participation in the program is simple for property managers who elect to include program enrollment with each CIC tenant screening report processed. Properties that participate in the program may choose to increase their revenue stream by offering Fraud-Defender to applicants. For example, an apartment community that processes 500 applications per year, with Fraud-Defender's annual cost of $5 per application, property managers may increase the application fee by $15, resulting in an annual net revenue of $5,000.
Litigation Scoreboard

LawRoom's Scoreboard is a summary of employment-related litigation that shows the results for trials and settlements during the last quarter. Here's a snapshot of our Scoreboard. Just click on the link to open a full printable version.
Source: http://www.lawroom.com/download/litScoreboard_Q3_2014.pdf
New York City Council Eyes Limits on Background Checks

The use of criminal background and credit history checks in hiring could be overhauled under two new bills quickly gaining steam in the New York City Council. One bill would prohibit employers from asking a job applicant about past criminal convictions until after they have already been offered a job. A second bill would make it illegal to use a person's credit history in hiring decisions. Both bills have gained support in the council to be veto-proof, according to Councilman Brad Lander who sponsored the credit history bill and Councilman Jumaane Williams who sponsored the criminal background check bill.
The criminal background check bill is set for hearing on December 10.
Welcome to the U.S. Legal Challenge Question!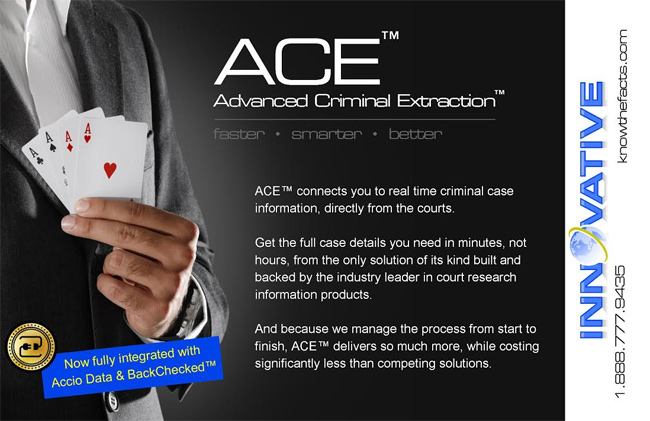 As the background screening industry continues to get more competitive the firms that will ultimately succeed will be those that create competitive advantage through their people by offering continuous learning opportunities to heightened their knowledge and capabilities. We believe that having employees that are very knowledgeable about the legal landscape of background screening is essential to continued success.
We are grateful to Larry D. Henry who began his law career with the Army JAGC where he tried over 2,000 cases. After the Army he relocated to Tulsa. In 1981, the founder of DAC Services contacted Mr. Henry's firm for assistance in creating a background screening company. Since Mr. Henry's practice was employment law, the firm believed this fell within his area and as they say: "the rest is history". His practice has kept him in continual contact with the background screening industry, and he is a nationally recognized expert in the area of background screening.
Mr. Henry's practice is concentrated on employment law and in specific, background screening of employees. He represents consumer reporting agencies throughout the United States and two national trade associations. He is the author of the Criminal Records Manual and the on line reference site:CRAHelpDesk.com, and he is a frequent presenter across the country on various topics dealing with background screening.
Please choose your answer by clicking on it:

Louisiana Employers Are Restricted in Their Ability to Consider Certain Criminal Records for Employment Purposes

Effective August 1, 2014, Louisiana became another state to regulate employer use of criminal record information for employment purposes. Under the new law, expunged records of arrests of convictions are now considered confidential and no longer part of the public record. Those records also cannot be made available to any person or entity except:
To members of law enforcement or criminal justice agencies or prosecutors investigating, prosecuting or enforcing criminal law or for other statutory purposes;
Upon entry of a court order;
To the person whose record has been expunged, or his or her counsel; and
To members of law enforcement or criminal justice agencies, prosecutors or judges for the purpose of defending against civil litigation resulting from wrongful arrest or other civil litigation, and the expunged record is necessary to the defense.
In addition to providing for confidentiality of expunged records, the new law expressly states that "no person whose record of arrest or conviction that has been expunged shall be required to disclose to any person that he was
arrested or convicted of the subject offenses, or that the record of the arrest of conviction has been expunged." As a result, job applicants with expunged records may legally answer "no" in response to employment application questions concerning expunged arrests or convictions.


Dollar General Coughs Up $4M to End Background Check Suit

Discount retail chain Dollar General has agreed to pay $4 million to settle a proposed class action claiming it didn't properly notify more than 200,000 job applicants they would be screened by background checks, a Virginia federal court filing revealed Wednesday.

Read more (registration required)


AutoZone Hit With Background Screening Class Action

AutoZone is the latest company to have a FCRA class action lawsuit filed against it. The company was hit with a suit for alleged violations of state and federal law in its background screening process. The case, Aceves et al. v. AutoZone Inc, filed on September 30, 2014 in the Central District of California, claims that the retailer violated the Fair Credit Reporting Act (FCRA), California's Consumer Credit Reporting Agencies Act (CCRAA) and the Investigative Consumer Reporting Agency Act (ICRAA).

FCRA class actions are a scary trend for employers. Fortunately, however, compliance with the technical requirements of the FCRA like authorization and disclosure are not that difficult to fix. Don't let your client be the next employer called into court. Now is the time to have your Compliance Officer review your policies, procedures and practices, and to consult with your clients about auditing their policies, procedures and practices to ensure full compliance with the FCRA.
Source: www.employeescreen.com/


Background Screening Company Adopts Revised Procedures in Cooperation with EEOC

The EEOC and The Cole Group have reached an agreement reflecting the job applicant screening company's implementation of revised policies and practices to ensure that its pre-employment screenings comply with the Americans with Disabilities Act of 1990 (ADA), the Genetic Nondiscrimination Act of 2008 (GINA), and the anti-retaliation provisions of the federal civil rights laws enforced by the EEOC. The Cole Group screens applicants for hundreds of companies nationwide.

It has assured that a job applicant's medical history and any civil rights, personal injury, or workers compensation claims made by an applicant against his or her prior and present employers are not inquired into and will not be disseminated to prospective employers.

Read more
Sponsored by:
Public Record Update
By Mike Sankey, PRRN
BRB PUBLICATIONS LAUNCHES CriminalRecordSources
CriminalRecordSources.com (CRS) is your authoritative reference about criminal records. CRS tells you the pros
and cons of searching different record repositories. CRS is your information source for:
Where: The locations of criminal records - from both government agencies
and vendors;
How: The ways criminal records may be directly accessed;
Accuracy: The accuracy and value of a criminal record will vary by location.
CRS will help anyone involved with the use of criminal records including private investigators, attorney firms and
law libraries, background screening firms, HR, journalists and the news media, risk management and corporate
compliance divisions, trade associations, legislative staff, and government agencies to name a few.
For more information visit http://www.criminalrecordsources.com/
FEDERAL AGENCY SANCTIONS AND WATCH LISTS
This article examines public record databases of individuals and companies that have sanctions, violations, enforcement actions, or warnings initiated against them by one of nine different federal government departments that have sanctioning ability. Click here to view.
Source: BRB Publications, BRB Knowledge Center
THE PUBLIC RECORD RETRIEVAL NETWORK (PRRN)
The Public Record Retrieval Network (PRRN) is one of the largest U.S. trade organizations representing professionals in the public record industry. With more than 500 members in 45+ states who retrieve documents from local government agencies in over 2,000 counties nationwide, PRRN Members are recognized as the nation's leaders in local public record searching and document retrieval.
What Do PRRN Members Do?

Simply put, PRRN Members are professionals who visit government agencies on-site-such as local, federal, and state courts or recorder's offices-to do name searches and/or obtain copies of file documents. Retrievers are often hired in conjunction with the pre-employment screening, investigations, lending, litigation, or for legal compliance (e.g., incorporations).

As recognized leaders in local public record searching and document retrieval, PRRN Members agree to follow standards of professional conduct for local searching and document retrieval procedures and to follow the highest standards of ethics and conduct in all their dealings with other members and with clients.

For more information click here.
Public Record Retriever Network - www.PRRN.us
The CRA Help Desk - www.CRAHelpDesk.com
Motor Vehicle Record Decoder - www.MVRDecoder.com
BRB's Public Record Blog - www.publicrecordsblog.net
BRB's Bookstore - www.brbpublications.com/books/
Class Action Lawsuit Takes Issue with Linkdedin Reference Reports
LinkedIn Corp. has been hit with a class action lawsuit alleging it violates the Fair Credit Reporting Act (FCRA) through its use of its "search for references" feature, which allows prospective employers to obtain information about job applicants. Enacted in 1970, the FCRA regulates the practices of consumer reporting agencies to ensure they protect the accuracy, relevance and confidentiality of consumer information.
Plaintiffs Tracee Sweet, Lisa Jaramillo, James Ralston and Tiffany Raulston filed the LinkedIn class action lawsuit, which alleges their rights under the FCRA were violated by LinkedIn's reference search functionality. They believe that prospective employers may have made decisions that adversely affected their employment based on information found in LinkedIn's reference search system.
The LinkedIn Reference Report Class Action Lawsuit is Tracee Sweet, et al. v. LinkedIn Corp., Case No. 3:14-cv-04531, in the U.S. District Court for the Northern District of California.
Wal-Mart Stores East Will Pay $72,500 to Settle EEOC Disability Discrimination Lawsuit
The EEOC announced that Wal-Mart Stores East, L.P., will pay $72,500 and provide significant equitable relief to settle a federal disability discrimination lawsuit. According to the EEOC's suit, Walmart offered Laura Jones a job as an evening sales associate, contingent on Jones passing a urinalysis test for illegal drugs. After Jones advised that she cannot produce urine because she has end-stage renal disease, the assistant store manager told her to ask the designated drug testing company about alternate tests, the EEOC said. According to the complaint, Jones went to the drug testing facility the same day and learned that the facility could do other drug tests if the employer requested it. Jones relayed this information to the Walmart assistant store manager, but management refused to order an alternative drug test. Jones's application was closed for failing to take a urinalysis within 24 hours.
Party City to "Ban The Box" During Hiring Process After Attorney General's Investigation

Party City has reached a settlement with the Attorney General's office to "Ban the Box" during their hiring process. Attorney General Eric Schneiderman said in a statement that the company, which employs 5,000 people in 49 stores across the state, must change its hiring policies as a result of the settlement to:
Conduct training for employees to ensure fair consideration of all job applicants;
Conduct outreach and recruiting efforts with non-profits that specialize in job training and rehabilitation of individuals with criminal records;
Reconsider applications from hundreds of former applicants who may have been denied employment opportunities unlawfully;
Submit periodic reports to verify its continued compliance with the law for a period of three years; and
Pay a $95,000 penalty
"An applicant's criminal history does not give employers a right to slam the door in his face," Schneiderman said, adding that employment opportunities reduce recidivism.


Atlanta City Council approves Ban the Box legislation

The Atlanta City Council approved an ordinance on Monday, Oct. 6 expanding efforts to eliminate discrimination against potential applicants for jobs with the City of Atlanta who have prior criminal convictions.

The City of Atlanta's current application process no longer requires an applicant to reveal a prior conviction on an application, the legislation officially makes it city policy except when state and/or federal laws require criminal background investigations for certain positions, including positions that involve work with children, positions in law enforcement, and other sensitive positions.

Read more


Ban the Ban-the-Box? Proposed Law May Clarify Background Check Dilemma in Regulated Industries

Congress has proposed legislation that protects certain employers when they seek to comply with the laws that regulate their industries. The "Certainty in Enforcement Act of 2014" would prevent the EEOC, state agencies and plaintiffs' attorneys from claiming that certain employers are engaged in an unlawful employment practice when acting in accordance with federal, state or local laws. The proposed legislation notes that covered employers may include, but are not limited to, those engaged in health care, childcare, in-home services, policing, security, education, finance, employee benefits, and fiduciary duties.

Rather than engaging in a preemption-style evaluation and analyzing whether one federal or state law trumps another regarding these background check-related issues, employers may want to seek legal guidance to help them evaluate the risks. Having the right processes in place can go a long way to helping employers maximize their defenses to hiring-related claims.

Read more


St. Pete proposes "Ban the Box" policy and $12.50 minimum wage

St. Pete Mayor Rick Kriseman is on a roll trying to improve economic conditions for some of the city's poorest neighborhoods. Today he announced another effort, but this time one that could benefit the entire city. Beginning Jan. 1, St. Pete will join nearly 70 other cities including Tampa in "banning the box." That is the box on applications for city jobs that asks prospective employees whether they have a criminal record.

The change in city policy will affect only city jobs. It does not mandate private sector jobs to follow suit. The policy also will not exclude background checks for city jobs and they will still be mandated for any public safety positions. Those checks will just be looked at later in the process.

Read more
New York Legalizes Use of Medical Marijuana
New York is now the 23rd state to adopt legislation legalizing the use of marijuana for medical use. Under the state's new law, a patient who has been certified by a healthcare provider to use medical marijuana will register with the New York State Department of Health and receive a patient identification card, with which they can obtain medical marijuana from no more than five certified organizations licensed to operate dispensaries.
Unlike most state laws to this effect, however, the New York law specifically classifies individuals validly prescribed medical marijuana as "disabled" under the state human rights law, thus, presumably requiring New York employers to provide reasonable accommodations for medical marijuana users. To be covered, individuals must suffer from a "serious condition," defined as having one of the enumerated "severe debilitating or life-threatening conditions."
Welcome to the eVerify Challenge Question!
Sponsored By: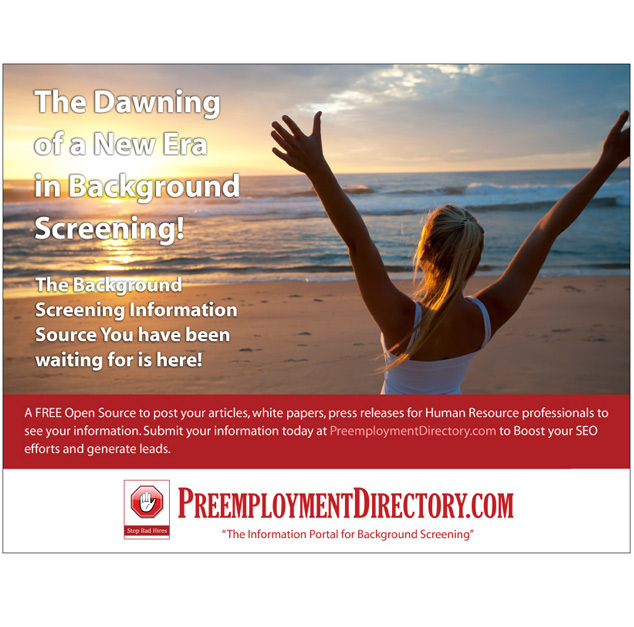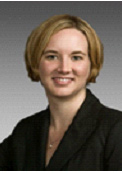 Nicole A. Kersey
Managing Director, Kersey Immigration Compliance, LLC
nkersey@kerseyimmigration.com
Nicole A. ("Nici") Kersey is an attorney whose practice is dedicated to employment-based immigration, with a focus on the Form I-9, E-Verify, and related immigration compliance issues. Nici represents employers before, during, and after Form I-9 inspections by Immigration and Customs Enforcement (ICE), providing practical advice to and serving as an advocate for employers during negotiations and litigation relating to fines for I-9 violations. She is a frequent trainer and speaker on I-9 and E-Verify issues. Nici is a graduate of the University of Virginia School of Law and provides pro bono representation to the spouses of U.S. soldiers and to arts organizations.
The Challenge Question:
What if an employee presents a document for I-9 purposes with a different last name? An employee started work today and indicated that her last name is Jones on her Form I-9. But then she presented a birth certificate for List C that shows her last name as Richardson. She says that is her maiden name and listed it in Section 1 of the Form I-9 as her maiden name. Can I accept this as a List C document?
___ Yes, I can accept the information 'as is'
___ Yes, I can conditionally accept the information pending submission of a new document with a matching name.
___ No, I cannot accept the information
EVERIFY & IMMIGRATION ISSUES
ICE Levies $2M Fine against Hotel for I-9 Related Violations
A Salt Lake City-based hotel will have to pay nearly $2 million for hiring unauthorized workers, including illegal aliens. The hotel will avoid criminal prosecution in exchange for its full cooperation with a U.S. Immigration and Customs Enforcement investigation and for taking action to correct its hiring practices. According to the non-prosecution agreement , several lower-level employees and mid-level managers conspired to rehire unauthorized workers amidst an administrative audit of I-9 employee verification forms that began in September 2010. The hotel was notified that 133 employees were not authorized to work in the United States; however, the conspirators created three temporary employment agencies, essentially shell companies, to rehire 43 of the unauthorized, and most of the workers returned under different names using fraudulent identity documents.


Major U.S. Airline Agrees to Pay Over $200,000 to Resolve I-9 Discrimination Claim
The Department of Justice announced a six-figure settlement agreement with United Continental Holdings Inc. based on allegations that divisions of the company previously operating as Continental Airlines discriminated against non-citizens during the I-9 process. According to the DOJ's press release, the "pre-merger" Continental Airlines had a practice of requiring lawful permanent resident employees to provide more documentation than is legally required and to complete additional I-9 forms after hire. Continental apparently did not, however, have this same requirement for U.S. citizen employees (and hence the claim of discrimination).
Under the terms of the settlement agreement, United Continental has agreed to pay $215,000 to resolve the allegations, create a $55,000 back pay fund to compensate individuals who may have lost wages due to the company's practices, and undergo training on I-9 related anti-discrimination. The company will also be subject to DOJ monitoring of its I-9 reverification practices for a period of two years.
OSC Settles Numerous Immigration-Related Discrimination Claims Arising from Improper I-9 Practices
The Office of Special Counsel for Immigration-Related Unfair Employment Practices (OSC), a division of the U.S. Department of Justice, has settled 14 cases in 2014, where employers were alleged to have engaged in discrimination against work-authorized non-U.S. citizens in violation of the Immigration and Nationality Act (INA).
The OSC is responsible for enforcing the antidiscrimination provision of the INA, which prohibits citizenship and national origin status discrimination in hiring, firing and recruitment or referral for a fee, as well as document abuse - discriminatory I-9 form and E-Verify practices. The INA's anti-discrimination provision prohibits employers from placing additional documentary burdens on work-authorized employees during the hiring and employment eligibility verification process based on their citizenship status or national origin.
Study Finds Positive Drug Test from Secondhand Marijuana Smoke Unlikely

A new study finds it is unlikely that a person exposed to secondhand marijuana smoke will test positive for marijuana themselves. While it is possible that extreme marijuana smoke exposure could produce a positive urine test, this occurrence is likely to be rare and limited to the hours immediately after exposure, according to researchers from Johns Hopkins University.

Read more
When it Comes To Fraud, What is The Cost of Complacency?
The ACFE invites you to publish and/or post for your audience our new infographic, "The Cost of Complacency."
When it comes to fraud, what is the cost of complacency? Research conducted by the Association of Certified Fraud Examiners (ACFE), the world's largest anti-fraud organization, indicates that the longer a fraud lasts before it is detected, the more the victim organization stands to lose.
A new infographic illustrating the relationship between anti-fraud controls and the duration and cost of fraud has been made available by the ACFE for download online at FraudWeek.com. The data was compiled by the ACFE for its 2014 Report to the Nations on Occupational Fraud and Abuse.
The full Report is available for download (in PDF format) online at: ACFE.com/RTTN.
Innovative Enterprises and BackChecked™ Announce the Integration of ACE™ Advanced Criminal Extraction™

Innovative Enterprises, Inc., a strategic partner to the background screening industry and expert provider of court research information products, smart data solutions and ancillary services, and BackChecked™, provider of state of the art systems technology to background screening firms, today announced the integration of Innovative's ACE™ Advanced Criminal Extraction™ solution with the BackChecked™ background screening system.
Designed and developed exclusively by Innovative, ACE™ leverages the fastest growing library of full data extraction sources in the industry to automate the collection of criminal court record information from available online sources. Using highly advanced matching and analysis algorithms, ACE™ provides a much deeper inspection of records than previously possible, enabling users to specify a degree of precision down to a single character or digit found anywhere within a name or identifier, delivering fewer false positives and more actionable results. Built on rock solid technology and delivered via a fully redundant, dynamically scalable infrastructure, ACE™ intuitively responds to increased customer demand to ensure high availability and industry-leading response times, even during peak hours.

easyBackgrounds Inc. has been named to Inc. Magazine's "Inc. 5000" list of the fastest growing companies in the country with a three-year revenue growth rate of more than 90 percent. To qualify for the list, a company had to be privately held and for-profit, with revenue in 2010 of at least $100,000 and revenue in 2013 of at least $2 million.
The firms' narrow focus on staffing firms has meant steady growth for the company, which has Brian McElwee at the helm as president and his wife Quinn as chief executive officer.
McElwee is especially proud of the team he has built at easyBackgrounds. "The folks we have do a lot of research work and they do a lot of client support work," he said. "Since the recession we've worked really hard identifying the right people and getting them into the right seats."
Innovative Enterprises and Accio Data Announce the Integration of ACE™ Advanced Criminal Extraction™
Innovative Enterprises, Inc., a strategic partner to the background screening industry and expert provider of court research information products, smart data solutions and ancillary services, and Accio Data, a leader in platform development for background screening firms, today announced the integration of Innovative's ACE™ Advanced Criminal Extraction™ solution with Accio Data's employment screening software.
Designed and developed exclusively by Innovative, ACE™ leverages the fastest growing library of full data extraction sources in the industry to automate the collection of criminal court record information from available online sources. Using highly advanced matching and analysis algorithms, ACE™ provides a much deeper inspection of records than previously possible, enabling users to specify a degree of precision down to a single character or digit found anywhere within a name or identifier, delivering fewer false positives and more actionable results. Built on rock solid technology and delivered via a fully redundant, dynamically scalable infrastructure, ACE™ intuitively responds to increased customer demand to ensure high availability and industry-leading response times, even during peak hours.

CastleBranch CEO Named State's Top 'tech Exec'

Brett Martin, CEO and founder of CastleBranch Corp. and its tech incubator tekMountain, has been named the Tech Exec of the year by the N.C. Technology Association (NCTA).

In addition to his contributions in the business sector, Martin founded HeartsApart.org in 2010, a nonprofit organization created to keep families connected while our military men and women are serving abroad. In 2012, the White House recognized HeartsApart.org as one of the country's greatest charities dedicated to serving the military, the release stated.

CastleBranch was also notified it is on Business North Carolina magazine's list of the 40 fastest-growing mid-market companies in North Carolina, the release stated.

Read more

NAPBS Boxes Themselves in on Ban the Box
A recent article posted to the NAPBS website stated:
"NAPBS remains highly skeptical of the need for Ban the Box legislation, and has opposed its enactment in several jurisdictions. Some versions of Ban the Box merely limit a government employer's ability to ask questions about their potential employees. But more often, Ban the Box bills have been expanded to the private sector, containing provisions that not only prohibit inquiry into criminal history on the job application, but also impose a number of recordkeeping and other requirements that make it more difficult and cumbersome for employers to assess whether a particular individual is suitable for a given position and thus discourage use of checks by employers. For these reasons, NAPBS watches such legislation closely, and opposes it where appropriate.
Ban the Box does not necessarily prevent employers from inquiring about criminal history or conducting a background check, but it does raise questions as to when it is permissible to ask about past criminal activity and when to conduct the background check.
No two versions are exactly alike, leaving employers with a patchwork of laws and differing legal requirements that vary not only from state to state, but from city to city."
Overall the article is very well written and makes numerous key points, however, in my opinion, the following statement under, What Are the Problems with Ban the Box?, is problematic:
As an organization [NAPBS] dedicated with creating safe places to live and work, NAPBS believes that employers are in the best position to assess their hiring needs.
At first brush anyone that is knowledgeable about and supportive of management and organizations would certainly agree with the above statement. However, the statement taken just as it is stated is problematic because history has taught us that employers left to their own merits have the proclivity to inappropriately discriminate against one group or another for no legitimate business reason.
I can recall in the not too distant past when employers would make statements like. "I am all for hiring women, however, I can't hire a woman to sell heavy moving equipment to construction companies because these guys won't accept them and I will lose business." Fast forward to the present and in many so called non traditional fields women not only hold their own, but in many cases out perform the men.
Back to NAPBS's statement, my point is that the association needs to be very careful about making blanket statements that do not recognize the reality of discrimination. Unfortunately, despite tremendous progress in this area, the American public still needs a watchdog to protect them from employers who otherwise would choose to exclude people for factors that are not relevant to a person's ability to perform the job.
Let me know your thoughts on this issue.

Do you have a viewpoint on an issue related to background screening that you would like to express? We would love to hear from you. Contact Barry at wbnixon@PreemploymentDirectory.com.
U . S. Could See Full Employment, 2 Per Cent Inflation By 2015
The U.S. economy could be fully recovered from the effects of the financial crisis and recession as early as next year, a top Federal Reserve official said, flagging the possibility the U.S. central bank will need to raise interest rates sometime soon. "There are good reasons to believe that we'll achieve our full-employment and price-stability objectives fairly soon, perhaps as early as next year," Dallas Federal Reserve Bank President Richard Fisher wrote in an Economic Letter released Monday. "Do we keep the accelerator pedal to the floor right up to the point where we reach our destination? Or do we ease up as we near our goal?"
One Site! Many Suppliers!
2013-2014 SUPPLIERS TO THE BACKGROUND SCREENING
INDUSTRY BUYERS GUIDE NOW AVAILABLE!
Looking for the Top Suppliers in the Industry? Need to find a new Supplier?
Visit our VENDOR SHOWCASE which features suppliers to the Background Screening Industry.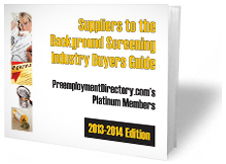 Click here or on image to get a copy
THE 2015-2016 GUIDE IS COMING!
RESERVE YOUR SPACE TODAY!

Kevin Coy is a Partner in the Washington DC office of Arnall Golden Gregory LLP. Kevin
advises background screening companies and other clients on a wide range of privacy and consumer regulatory issues, including Fair Credit Reporting Act, Gramm Leach Bliley Act,
Drivers' Privacy Protection Act, and Dodd Frank Act compliance issues, as well as data breach matters. Kevin also represents clients with matters before the Federal Trade Commission, the Consumer Financial Protection Bureau, and other consumer protection agencies.
Kevin can be contacted at Kevin.Coy@agg.com or 202-677-4034.
THE WASHINGTON REPORT
October 2014
On Capitol Hill
The Hill has largely been quiet in October with both Houses in recess and with most members home campaigning for next week's midterm elections.
On October 2nd, the Senate Homeland Security and Government Affairs Committee, sent letters to the Department of Homeland Security, the Office of Management and Budget, and the Office of Personnel Management requesting additional information about steps the agencies are taking in response to the breach and expressed concern about the role of USIS in background investigations.
At the Supreme Court
The Supreme Court began its new term on October 6th and the new term may produce opinions with implications for employment and tenant screeners.
One case of potential interest, Spokeo v. Robins, involves an important question of liability under the Fair Credit Reporting Act (FCRA). The Supreme Court has not yet agreed to hear the case, but if it does, whatever the Court decides could have a significant impact on FCRA litigation.
On October 3rd, the Supreme Court also agreed to hear a Fair Housing Act case, Texas Department of Housing and Community Affairs v. The Inclusive Communities Project, from Texas, which calls into question the disparate impact theory of liability in discrimination in discrimination cases.
At the EEOC
On September 30th, the EEOC announced a settlement agreement with The Cole Group ("Cole"), a background screening company, regarding pre-employment screening compliance with the Americans with Disabilities Act (ADA), the Genetic Nondiscrimination Act (GINA), and civil rights laws' anti-retaliation provisions.
At UCSIS
On October 6th, U.S. Citizenship and Immigration Services (USCIS) announced the launch of myE-Verify, a website for employees to create and maintain personal accounts to access features for identity protection. myE-Verify will utilize Self Check to verify identities in creating an account, and utilize Self Lock to allow users to "lock" their Social Security numbers. Separately, on October 7th, USCIS announced that, as of January 1, 2015, it will dispose of E-Verify records more than 10 years old.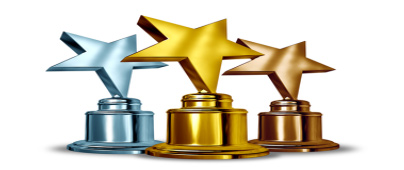 2013 Best Advertisers of the Year Awards
Suppliers to the Background Screening Industry

Congratulations to the Winners!
| | |
| --- | --- |
| Best Headline - CRI Group | Best Brand Awareness - Convergence Research |
| Most Appealing -Omni Data Retrieval | Most Effective Message - CRI Group |
Click here to see slide show of winners
STOP STRUGGLING WITH WRITING AND PUBLISHING YOUR NEWSLETTER:
We can help you have a high quality e-newsletter to help nurture your relationship with your clients and attract new clients. Our customized newsletter service will take over your newsletter task or create a new one for you. We can manage the creation of your newsletter for you.
We are constantly researching information to use for The Background Buzz and you can put our research to use for you. Using the information rich content from The Background Buzz (minus the ads and competitors information) we will create a custom newsletter for you.
Use your staff's time to do more valuable work and save all the hassle of researching or writing articles, formatting and managing all the other ezine tasks with our customized ezine process.
Contact Barry Nixon at 949-770-5264 or at wbnixon@aol.com for more information.
NSW to Add Offshore Data Rules into Privacy Legislation
The office of NSW Attorney-General Brad Hazzard has confirmed the government's intentions to update the state's privacy legislation to make it clear where agencies and healthcare providers stand when it comes to storing data offshore, particularly as part of cloud computing arrangements.
The NSW Privacy Commissioner, Elizabeth Coombs, finalised her draft code of practice for offshore data hosting and handed it to the Attorney-General in May this year, after a number of aborted attempts by her predecessors.
Hazzard, has also decided to take the guidance a step further and address the issue of transborder movement of personal data in a new version of the NSW Privacy and Personal Information Protection Act 1998, which applies to state government bodies and custodians of health data about NSW citizens.
Cayman Islands: Government Launches Final Consultation on Data Bill
The Government of the Cayman Islands published, on 19 September 2014, the Data Protection Bill 2014 ('the Bill'), seeking input as part of a final consultation that will end on 19 November. The Bill has been in discussion since 2010 when the Data Protection Working Group (DPWG) of the Cayman Islands presented the first draft with the expectation that the country would obtain recognition from the EU as ensuring an adequate level of data protection.
The Bill 'has been developed in line with international best practices, but a conscious effort has also been made to ensure that it reflects the specific needs of the Cayman Islands', the DPWG stated.
Background Investigators Imprisoned for Illegally Collecting Personal Data in China
On August 8, 2014, a Chinese court convicted British fraud investigator Peter Humphrey and his wife, Yu Yingzeng, a naturalized US citizen, of illegally obtaining personal information. The husband and wife team ran a China-based consulting firm, ChinaWhys Co., that specialized in providing risk advisory services to multinational companies doing business in China. Under China's Criminal Law, companies and individuals are subject to criminal penalties for illegally selling or obtaining the personal information of others where such violation is "serious." Prosecutors alleged that the couple violated the law's prohibition on illegal obtainment by collecting 256 personal information records, including hukou (city residential permit) information, family information, and travel and phone records. According to prosecutors, ChinaWhys purchased this information for RMB 800 to RMB 2000 (about US $130 to $325) per record and used it in background investigation reports prepared for ChinaWhys' clients.

The Personal Data Protection Framework in Singapore
No legislation in Singapore comprehensively deals with privacy. While commonly recognized as a "data privacy law," the Personal Data Protection Act 2012 (PDPA) does not, recognize a right to privacy-in fact, the term "privacy" does not even appear in the PDPA. Contrary to the EU Data Protection Directive (95/46/EC) which expressly states in its preamble that "data processing systems are designed to serve man; whereas they must … respect their fundamental rights and freedoms, notably the right to privacy," Singapore has opted for a more business-friendly approach. For instance, there is no notification requirement in the event of a security breach affecting personal data. The PDPA came into full effect on July 2, 2014, and now all organizations that collect, use or disclose personal data in Singapore must comply with the PDPA, regardless of their place of incorporation.
The purposes of the PDPA is to "increase consumer trust and strengthen Singapore's position as a trusted global data hub and primarily focuses on information management."
Workplace Drug Testing Up By As Much As 470%
The significant rise in workplace drug testing in the UK could see a dramatic rise in companies overstepping the mark and acting in an unlawful manner- says a leading employment lawyer. The warning follows a report on the BBC's website in which four leading screening companies say that workplace drug testing has increased significantly in the UK.
Under the current laws, workers cannot be made to take a drugs test, but if they refuse when the employer has good grounds for testing, they may face disciplinary action. These regulations are usually in the contract or staff handbook.
Lianne Gray, LGC Group's strategic account manager for occupational drug testing, said employees in safety-critical roles - such as operating heavy machinery or driving - and government agencies were most likely to be screened. But she said there is a growing trend for drug testing to be conducted in "more normalised industries."
ADVERTISERS IN THIS EDITION

| | | | |
| --- | --- | --- | --- |
| | | | Background Screening Jobs |
Visit the Job Board for the Employment and Tenant Screening Industry. Here you will find resumes of people with industry experience and employers seeking applicants with experience in Employment and Tenant Screening and related businesses.
www.backgroundscreeningjobs.com

UPCOMING CONFERENCES, COURSES & EVENTS
Feature Education:
FCRA Basic Certification Webinar Series Update

The FCRA Basic Certification program series is now available for purchase.

2014 Events ( Click Here to View full list of Events ) - Updated Monthly
SHRM State Conferences, visit http://www.shrm.org/Conferences/StateAffilliateConferences/Pages/default.aspx
Drug and Alcohol Testing Industry Association (DATIA), 2013 Training Course Schedule, visit
http://datia.org
SAPAA Training Institute Learning Events, http://www.sapaa.com/
CUPA-HR Conferences: http://www.cupahr.org/
World Federation of People Management Associations, Events, http://www.wfpma.com/events/by-region#quicktabs-tab-view__events__page_3-4