EMPLOYMENT SCREENING NEWS
2014 Employers Background Screening Practices Survey Summary Report
We conducted our seventh annual Employers Background Screening Practices Survey at the 2014 SHRM Annual Conference held on June 22 - 24th, in Orlando at our exhibit booth. Human Resource professionals that visited our booth were asked to complete our survey questionnaire. We received a total of 165 completed surveys.
For the fourth consecutive year 'Timeliness of Service' was ranked as the number one challenged by survey respondents followed by 'Cost' and 'Accuracy of Data.' These three have ranked in the top three since we began the survey in 2008. 'Compliance with Legal Requirements' and 'Downtime' made cameo appearances in the top rankings in 2010.
We believe the growing talent shortage and competitiveness of hiring top talent has been and will continue to make 'Timeliness of Service' a critical issue for organizations because as the ole saying goes, "if you snooze, you lose." Background screening firms will be wise to focus their energies on ways to streamline their processes and to reduce the 'time to screen' to avoid being a drag on the hiring process for their clients.
It's also very interesting that in the aftermath of the now infamous EEOC New Guidance for Dealing with Arrest and Conviction Records in the Hiring Process (April 2012) which shook up the background screening community, 'Compliance with Legal Requirements' has not been ranked as one of the top issues for employers.
Read the full report on the survey results


Fifty-Eight Percent of Employers Have Caught a Lie on a Resume, According to a New CareerBuilder Survey
Fifty-eight percent of hiring managers said they've caught a lie on a resume; 33% of these employers have seen an increase in resume embellishments post-recession. Half of employers (51%) said that they would automatically dismiss a candidate if they caught a lie on his/her resume, while 40% said that it would depend on what the candidate lied about. Seven percent said they'd be willing to overlook a lie if they liked the candidate. "Trust is very important in professional relationships, and by lying on your resume, you breach that trust from the very outset," said Rosemary Haefner, VP of HR at CareerBuilder.

Read more


After Purchasing Manager's Arrest, North Miami Performing Background Checks of Recent Hires
North Miami plans to look more closely at new hires after the recent suspension of an employee following his arrest. Acting Mayor Philippe Bien-Aime has recommended that the city manager conduct full background checks on all employees hired in the past two years. The recommendation came days after MarcAnthony Tulloch, the city's purchasing manager, was suspended without pay following his arrest on charges of third-degree grand theft and official misconduct. "I am troubled by the recent events that have transpired and insist that we take immediate action," Bien-Aime said in the memo.

Read more


Convict Rehired Under 'Ban the Box' Policy
A City of Austin employee with a lengthy criminal history was fired after entering a guilty plea. However, the city acknowledges he was allowed to keep working after his arrest and without a background check due to city policies and despite being fired by the city 12 years earlier. The City said the following: "For employees in positions that do not require a CBI, if the City becomes aware that the employee is convicted of a crime, the City evaluates the employee's job responsibilities to determine if the crime is in conflict with the employee's ability to perform the essential functions of the job."

Read more
DHS Contractor Suffers Major Computer Breach, Officials Say
A major U.S. contractor that conducts background checks for the Department of Homeland Security has suffered a computer breach that probably resulted in the theft of employees' personal information, officials said. The company, USIS, said in a statement that the intrusion has all the markings of a state-sponsored attack. "Our forensic analysis has concluded that some DHS personnel may have been affected, and DHS has notified its entire workforce" of the breach, department spokesman Peter Boogaard said. "We are committed to ensuring our employees' privacy and are taking steps to protect it."
Employer Concerns About Liability Loom As Push for Ban-the-Box Policies Spreads

Many employers continue to push back against blanket approval of ban-the-box policies, arguing that they have an obligation to keep workplaces safe and avoid negligent hiring or employment discrimination claims. In some cases, they are working with advocates to hammer out a proposal that holds appeal for both sides. "Most of these proposals we've seen make it easier for employers to be sued on the basis of some discriminatory action if they refuse to hire people with a felony record," said Jack Mozloom, a spokesman for the National Federation of Independent Business.

Read more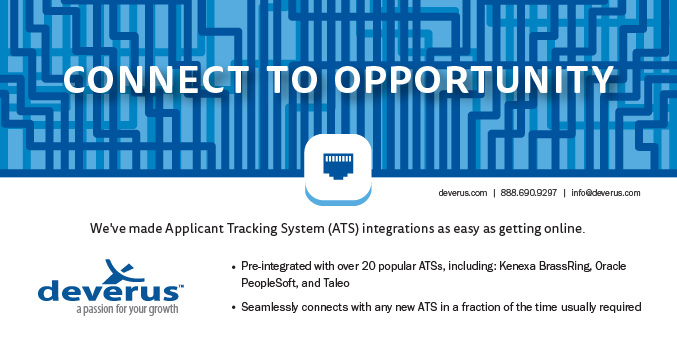 How Federal Background Checks Are Changing

In certain states, the employer has to take into consideration what the position is before denying employment to a person with a criminal background. "Some states make it really difficult for some of these companies because they have to abide by all of these federal laws," says Carla Mowery, Chief Executive Officer of Gallant Background Checks. The Snowden leaks, the Navy Yard shooting, and recent evidence that the U.S. Office of Personnel Management's (OPM) primary background check contractor, U.S. Investigations Services Inc. (USIS), allegedly turned in hundreds of thousands of incomplete background investigations, all have forced the federal government to look at changing the way it does background checks.

Read more
New Volunteer Screening Process Proving Successful, District Officials Say
More than a month after the district implemented its tougher volunteer screening -- and just days before the new school year begins -- officials say it is proving successful. About 450 prospective volunteers had applied through the system so far. It was adopted after several incidents last school year in which volunteers, some with questionable backgrounds, faced legal trouble. The district did some background checks before, but its new system is much more thorough, risk manager Jennifer Staton said. Staton said she's confident this new system is catching things that might have slipped through the old one.
No Background Checks Mean Felons at the Fair
Companies that have hired sex offenders in the past are operating at fairs and carnivals in Oregon and Washington. Fairs and companies they hire are not required by law to run background checks on workers. Because background checks are not required for fair employees, there are no standards for how those checks should be done. That means even when workers are checked, criminals, including convicted sex offenders, can still slip through the cracks. Washington state Rep. Liz Pike, said she and Washington state Sen. Ann Rivers would start working on legislation that would require background checks. They plan to introduce it next year.

Read more


U.S. 'Failing to Keep Safe Harbor Promise' to EU
U.S. consumer privacy rights organisation, Center for Digital Democracy (CDD), filed a complaint with the FTC, in relation to 30 companies which the CDD alleged are failing to provide the safeguards stipulated in the U.S.-EU Safe Harbor Framework. The complaint calls for an investigation of companies involved in data profiling, online targeting and data brokering. 'The U.S. is failing to keep its privacy promise to Europe,' said Jeff Chester, CDD's Executive Director. 'Instead of ensuring that the U.S. lives up to its commitment to protect EU consumers, our investigation found that there is little oversight and enforcement by the FTC […].

Read more

IRS Failed To Do Background Checks On Contractors
The IRS failed to do background checks on some private contractors who handled confidential taxpayer information, exposing more than a million taxpayers to an increased risk of fraud and identity theft, a government investigator said Thursday. In one case, to transport sensitive documents the IRS used a courier who previously had spent 21 years in prison on arson and other charges.
"Allowing contractor employees access to taxpayer data without appropriate background investigations exposes taxpayers to increased risk of fraud and identity theft," the inspector general, J. Russell George, said.
IRS policy requires contractors with access to confidential taxpayer information to undergo background checks, though the policy wasn't always followed, the report said. About 10,000 private contractors have access to such information.
Texas Judge Tosses 'The Case You Have Been Waiting for' Against EEOC on Criminal Background Checks
In November Texas Attorney General Greg Abbott filed a legal action challenging the Equal Employment Opportunity Commission (EEOC) "enforcement guidance" that limits the use of criminal records during the hiring process. The suit claimed that EEOC guidelines unlawfully limit the ability of employers - including the State of Texas and its agencies-from excluding convicted felons from employment.
This month a federal judge ruled that the state of Texas cannot challenge the U.S. Equal Employment Opportunity Commission's (EEOC) guidance on criminal background checks because the state is not presently at risk of being penalized for refusing to adopt the policy.
Background screening firms are going to have to wait to get they're prayers answered until an organization has been sued for alleged non-compliance and chooses to challenge the legality of the guidance. My two cents, is don't hold your breath for this to happen.
Welcome to the U.S. Legal Challenge Question!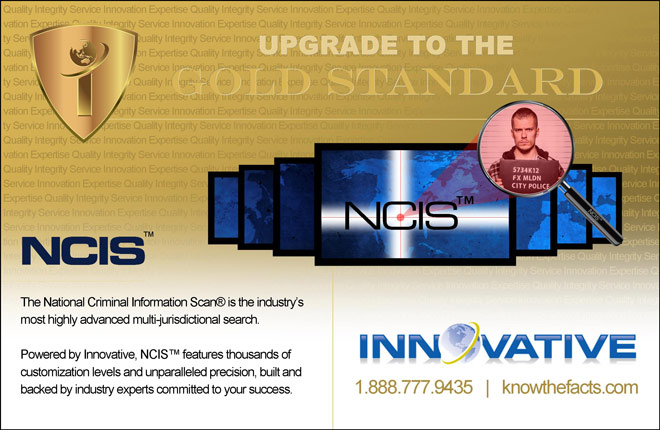 As the background screening industry continues to get more competitive the firms that will ultimately succeed will be those that create competitive advantage through their people by offering continuous learning opportunities to heightened their knowledge and capabilities. We believe that having employees that are very knowledgeable about the legal landscape of background screening is essential to continued success.
We are grateful to Larry D. Henry who began his law career with the Army JAGC where he tried over 2,000 cases. After the Army he relocated to Tulsa. In 1981, the founder of DAC Services contacted Mr. Henry's firm for assistance in creating a background screening company. Since Mr. Henry's practice was employment law, the firm believed this fell within his area and as they say: "the rest is history". His practice has kept him in continual contact with the background screening industry, and he is a nationally recognized expert in the area of background screening.
Mr. Henry's practice is concentrated on employment law and in specific, background screening of employees. He represents consumer reporting agencies throughout the United States and two national trade associations. He is the author of the Criminal Records Manual and the on line reference site:CRAHelpDesk.com, and he is a frequent presenter across the country on various topics dealing with background screening.
Please choose your answer by clicking on it:

ApplyConnect Announces Web Link for Rental Advertisements Further Simplifiing Tenant Screening
ApplyConnect , a revolutionary alternative to traditional tenant screening for landlords and real estate agents announced a product enhancement this week, providing landlords and real estate agents with a unique web link for use in advertisements. The link can be utilized by multiple renters and no longer requires landlords and real estate agents to create an invitation for each applicant.
This product enhancement further streamlines the efficiencies of the tenant screening process, delivering the nation's most comprehensive reports in a simple, easy-to-use online system. The unique link is assigned to a rental property address and will continue to work until the landlord or real estate agent chooses to delete it. There is no limit to the number of links that may be generated by each user.
"We are excited to offer ApplyConnect agents and landlords the ability to easily generate a 'screen now' web link that is already associated with them and their rental property. They can easily place their assigned URL into their rental advertisements, apartment listing sites and their own websites thus eliminating the need to send a new invitation to each prospective renter," said Sabrina Bower, CIC President.
EMPLOYMENT SCREENING NEWS - continued
Fair Worker Who Is Registered Sex Offender Arrested In Washington
Another fair worker has been arrested, this one a registered sex offender set to work at the Pacific County Fair in Washington. KATU's On Your Side Investigators discovered last month that fairs aren't legally required to do background checks in Washington and Oregon.

Pacific County Commissioner Steve Rogers says the person in question never wound up working at the fair. When asked if background checks should be required, Rogers said, "I'd like to have everyone background checked. It's just not practical . . . , we check the workers directly employed by the fair, but checking employees of the ride company is too expensive. He also says it's hard to find a ride company that will run background checks, though KATU has talked with two that do so at other fairs.

The president of Haworth Family Shows says it runs rides at more than a dozen fairs and festivals throughout Washington, Oregon and Idaho, and he says they don't background check workers at any of their events.

Louisiana Has Joined 16 Other States and Prohibits Employers from Accessing Employee Online Accounts
Effective August 1, 2014, Louisiana joined at least sixteen other states who have enacted laws prohibiting or restricting employers from accessing employees' personal online accounts - including social media, email accounts, or any other online accounts which the employee uses for anything other than a purely business-related reasons. The "Personal Online Account Privacy Protection Act," states that no employer may "request or require" any employee or job applicant to disclose the username, password, or any other authentication information related to a "personal online account." Extreme caution should still be exercised whenever dealing with an employee's non-business related social media or similar account.

Read more
Rhode Island Enacts Social Media Privacy Laws
Although it is called "social" media, individuals using online services such as Facebook or Twitter should not be required to divulge information they wish to keep private, said Senate Majority Leader Dominick J. Ruggerio and Rep. Brian Patrick Kennedy. Nor should potential employers or school admissions officers ask applicants to provide their log-in information or to sign into their social media accounts so an interviewer can view their on-line activities. The 2014 Student and Employee Social Media Privacy acts will bar employers from demanding social media-related materials of job applicants, and will establish similar prohibitions for colleges as they consider prospective students.

Read more


Class Action Filed Against Washington Metro Over Background Checks of African Americans
The Washington Metropolitan Area Transit Authority has been named in a lawsuit after the class members claim its background check policies are unfair. The plaintiffs claim the defendants' actions have disproportionately affected African American applicants resulting in the unnecessary firing of current employees who have a demonstrated track record of successful employment and the denial of employment to applicants who are well-qualified to perform the jobs at issue safely and effectively. The plaintiffs claim the policy disqualifies many job applicants and employees based on criminal history that is not related to the job or occurred so long ago that it is irrelevant.

Read more
LexisNexis Settles Esteem Retail Theft Database Class Action Lawsuit
LexisNexis Risk Solutions Inc. has agreed to settle a class action lawsuit alleging its Esteem "retail theft contributory database" wrongfully labels job seekers as criminals even if they have not been convicted of a crime. The background check class action settlement was approved by a Pennsylvania federal judge who found the settlement terms were "sufficiently fair, reasonable and adequate for preliminary approval." Under the terms of the class action settlement, LexisNexis agreed to suspend the Esteem database. LexisNexis has also agreed to implement more stringent requirements to protect job seekers if it decides to use the Esteem database for employment background check purposes in the future.

Read more
New Hampshire Becomes the Latest State to Pass a Social Media Workplace Law
Starting on September 30, 2014, New Hampshire employers will be precluded from requesting or requiring that an employee or prospective employee disclose login information for accessing any personal online account or service. The new law does have several exceptions. Employers may request logins and passwords: (1) for an account or service provided by virtue of the employee's employment relationship with the employer; (2) for an electronic communications device or online account paid for or supplied by the employer; (3) to conduct an investigation; and (4) to otherwise comply with the law.

Read more
Florida Law Firm Files Three Class Action Lawsuits on Same Day against Employers Alleging Violation of FCRA with Background Checks
A Florida law firm filed federal class action lawsuits in the same court against three separate national employers on the same day, with two of them naming the same consumer as the lead plaintiff, alleging violations of the FCRA by failure to obtain a valid background check consent on an online application process. The three complaints brought on behalf of individual plaintiffs as well a class of similarly situated individuals essentially allege the same type of violation-that the employer failed to obtain a valid consent on a standalone form that did not contain extraneous information.

Read more
New State Law Allows Background Checks on Volunteer Firefighters
Gov. Andrew Cuomo signed legislation that strengthens the vetting process for volunteer firefighter organizations by requiring applicants to submit to a background check for any prior sex offense convictions. "Firefighters are often in a position where they serve and protect vulnerable members of their communities - which is why it is imperative that our volunteer firefighter organizations are staffed with highly qualified and dedicated individuals," Cuomo said. This legislation will require prospective volunteer firefighters to authorize a background check for sex offense convictions if the individual wishes to proceed with an application. This law passed both houses of the Legislature.

Read more
OOIDA Members Challenge FMCSA's Pre-Employment Screening Program
Six members of the Owner-Operator Independent Drivers Association, OOIDA, filed a class-action suit against the Federal Motor Carrier Safety Administration under the Federal Privacy Act charging that the agency is unlawfully disseminating reports of driver safety records to potential employers. According to the complaint, FMCSA is only allowed to report "serious driver-related violations" under its Pre-Employment Screening Program. However, the agency is releasing reports that go far beyond its statutory authority. The plaintiff truck drivers allege that FMCSA is acting willfully to disparage the safety records of individual drivers and each seeks statutory damages of $1,000.

Read more


Bill Will Require Background Checks For Day Care Workers
SACRAMENTO, Calif. - A bill filled with new rules designed to ensure people who have been arrested on suspicion of violent crimes are given background checks before they start work in state-licensed facilities is on it's way to the governor's desk.
A earlier KCRA 3 investigation revealed more than 1,100 people with arrests on suspicion of violent crimes were granted automatic clearances by the Department of Social Services while investigations into their backgrounds were still pending. "I have no regrets and I would do it all over again," said Ruby Cornejo, one of two DSS workers who revealed the clearance policy. "They shouldn't have even been there in the first place, not one day."
The department changed it's policy and stopped issuing automatic clearances after KCRA 3's initial report. Both the Senate and Assembly didn't think a simple policy change was enough, and members voted to put it put into law. "It seems to me the least of the requirements that we can have is that somebody pass a background check that's caring for foster children or children with developmental disabilities or caring for the elderly." Maienschein said.
The Swelling Tide of Fair Credit Reporting Act (FCRA) Class Actions: Practical Risk-Mitigating Measures for Employers
The swelling tide of class action litigation against employers under FCRA is unmistakable. It cuts across all industries, including retailers, restaurant chains, theatre chains, manufacturers, financial institutions and transportation companies. To illustrate how the threat to employers is concrete, not merely hypothetical, close to a dozen nationwide class actions were filed in plaintiff-friendly venues during just June and July 2014. Generally speaking, employers must comply with the FCRA when they order virtually any type of report from a CRA, including criminal and motor vehicle records checks. Compliance with the FCRA is indispensable for all employers that use background reports to make hiring and employment decisions.

Read more

GIS Background Check Class Action Settlement
General Information Services Inc. (GIS) has reached a class action lawsuit settlement over allegations it violated the FCRA when providing information for consumer background check reports. If you were the subject of a criminal background check report that contained information furnished by GIS, you may be entitled to money from the class action settlement. The GIS settlement resolves allegations that the background screening company provided reports that contained expunged criminal records or did not mail notices to consumers that GIS had reported public record information likely to have an adverse effect upon the consumer's employment on the same day that GIS furnished the report to the end-user.

Read more
Jackson Lewis 2014 Mid-Year Special Report - The Foreign Corrupt Practices Act and Your Anti-Corruption Compliance Program: What is Required in Today's Regulatory Environment?
The U.S. Foreign Corrupt Practices Act ("FCPA") continues to be a major focus for U.S. regulators including the Department of Justice ("DOJ") and the U.S. Securities & Exchange Commission ("SEC"). The first half of 2014 has included notable settlements totaling close to $500 million. At the same time, the Eleventh Circuit's ruling in United States v. Esquenazi has adopted the broad interpretation set forth by the DOJ and SEC regarding what constitutes an "instrumentality" of a foreign government.
These developments signal that government enforcement agencies do hold organizations accountable to the advice and standards set forth in the DOJ/SEC 2012 publication, A Resource Guide to the U.S. Foreign Corrupt Practices Act ("FCPA Guidance"). As noted in our prior report, the FCPA Guidance explains that, in the wake of an established FCPA violation and a pending determination of whether to take action against the organization, the DOJ and SEC take a "common-sense and pragmatic approach" to evaluating an organization's compliance program by asking three fairly simple, albeit broad, questions: (1) Is the Company's compliance program well-designed?; (2) Is it being applied in good faith?; and (3) Does it work?
More recently, in November 2013, the World Bank and its partners released the Anti-Corruption Ethics and Compliance Handbook for Business (the "Handbook"), which was developed "by companies for companies" to address the concern that "a myriad of existing international principles for business can be confusing, especially for small and medium-sized enterprises with limited resources." The Handbook attempts to define, from the perspective of companies, best practices in anti-corruption compliance.
Source: A Special Report by: Jackson Lewis Corporate Governance & Internal Investigations Practice Group, August 14, 2014
LEGAL ISSUES - BAN THE BOX
Spokane Joining Nationwide 'Ban the Box' Trend
Spokane Mayor David Condon said the city would join a nationwide trend to "ban the box" and no longer ask city job applicants about their criminal background. Condon said revising the city's employment application would open "another pathway to access" for people with criminal pasts and give them "more equal footing for meaningful employment." With the move, Spokane joins almost 70 other cities and counties in choosing to ignore an applicant's criminal history if it doesn't pertain to the job at hand. The decision, which does not require City Council approval, is headed to the city's human resources department and independent Civil Service Commission for review.

Read more
Spokane Joining Nationwide 'Ban the Box' Trend
Spokane Mayor David Condon said the city would join a nationwide trend to "ban the box" and no longer ask city job applicants about their criminal background. Condon said revising the city's employment application would open "another pathway to access" for people with criminal pasts and give them "more equal footing for meaningful employment." With the move, Spokane joins almost 70 other cities and counties in choosing to ignore an applicant's criminal history if it doesn't pertain to the job at hand. The decision, which does not require City Council approval, is headed to the city's human resources department and independent Civil Service Commission for review.

Read more
Illinois Passes Bill to Ban the Box
Effective January 01, 2015, the State of Illinois will impose a law that restricts employers in the state from asking about and inquiring into criminal record information. An employer or employment agency may not inquire about or into, consider, or require disclosure of the criminal record or criminal history of an applicant until the applicant has been determined qualified for the position and notified that the applicant has been selected for an interview by the employer or employment agency or, if there is not an interview, until after a conditional offer of employment is made to the applicant by the employer or employment agency.

Read more
Medical Marijuana Update

There will be no medical marijuana initiative in Oklahoma this year, but organizers vow to be back next year. Former Republican state governor and potential 2016 presidential candidate Jeb Bush has come out against Florida's medical marijuana initiative. Bush appears to be out of step with Florida voters, who are supporting the measure in the 85-90% range. Madera County, CA supervisors adopted a revised cultivation ordinance that will dramatically increase fines for violating it. The current fine is $250 for growing "outside" the ordinance; the revised ordinance increases the fine to $250 per plant.

Read more
New York Becomes 23rd State to Enact Medical Marijuana Law
The Governor of New York signed on July 7 New York's Compassionate Care Act, which will permit limited use of medical marijuana by individuals suffering from covered medical conditions, making New York the 23rd state to legalize the use of medical marijuana.
Under the law, no more than five private organizations in the state will be licensed for the production and distribution of medical marijuana through up to four regulated dispensaries per organization. The dispensaries must be wholly owned and operated by such licensed organization. Additionally, in order to obtain and maintain its certification, each organization must enter into a labor peace agreement with a bona fide labor organization representing its employees.
The law does not prohibit employers from creating or enforcing existing policies that prohibit employees from performing their employment duties while impaired by medical marijuana, and it is not intended to result in violation of federal law or cause an employer's federal contracts or funding to be jeopardized.
Sponsored by:
Public Record Update
By Mike Sankey, PRRN
TIPS FOR SEARCHING COURT RECORDS
Six Tips for Searching Court Records

A series of tips that should be kept in mind as you perform your record searching at the courts. Click here to view.
Public Record Retriever Network - www.PRRN.us
The CRA Help Desk - www.CRAHelpDesk.com
BRB's Free Public Record Center - www.brbpublications.com/PubRecSites.aspx
Motor Vehicle Record Decoder - www.MVRDecoder.com
BRB's Public Record Blog - www.publicrecordsblog.net
BRB's Bookstore - www.brbpublications.com/books/
ALCOHOL & DRUG SCREENING - continued
Minnesota Drug Testing Law Does Not Apply to Employees Working Outside Minnesota
A federal court in Minnesota has ruled that Minnesota's Drug and Alcohol Testing in the Workplace Act (DATWA), Minn. Stat. Sections 950-957, does not apply to employees who work or are applying to work outside the state of Minnesota. Olson v. Push, Inc., No. 14-1163 (ADM/JJK) (D. Minn. Aug. 19, 2014).
In Olson, the plaintiff resided in Minnesota and accepted an offer of employment in West Virginia from Push, a Wisconsin-based company. Push originally asked Olson to submit to drug testing at a clinic in Wisconsin. For convenience purposes, however, it allowed him to be tested in Minnesota. Push determined that the drug test result was "too diluted" and terminated his employment. Under DATWA, Olson would have had the right to a confirmatory test, and possibly treatment, before termination, as well as many other protections, so he brought a lawsuit challenging the termination of his employment. Push argued that DATWA did not apply and moved to dismiss the complaint.
The decision is a rare bit of good news for employers who might be facing lawsuits under this strict Minnesota statute.
Public Employers, You Can't Drug Test as if You Were in the Private Sector

Public employers often mistakenly believe that they have the same drug testing rights as employers in the private sector. As a recent decision from a federal court in Florida shows, it isn't necessarily so. The court found that there was no evidence showing that drug abuse was a problem with city employees or with applicants for city jobs and that it did not require employees in this position or in related positions to be tested randomly for drug use. If it had been a private sector employer, its drug testing program probably would have been fine, but public employers do not have the same freedom.

Read more
State of Texas Shuts Down Houston-area Diploma Mill
Texas Attorney General Greg Abbott resolved the State's enforcement action against a purported "academy" that falsely claimed to be an accredited educational institution. The agreement requires the operators of Houston-based Lincoln Academy to permanently shut down the so-called academy and pay all costs associated with the shutdown. The defendants' court-restricted assets will provide more than $1.4 million in compensation to deceived customers. The Texas Attorney General's Office urges all educational institutions - especially community colleges and universities - to be diligent in reviewing purported high school transcripts issued by entities that may be more interested in amassing profits than preparing students for higher education.

Read more
DATA PROTECTION AND PRIVACY
The FTC's Controversial Battle to Force Companies to Protect Your Data
The FTC is responsible for ensuring fair trade practices. One of the mandates in the law that created the agency is ensuring companies don't do "unfair and deceptive" things to consumers. "We're one of the only cops on the beat when it comes to data security," said FTC Commissioner Terrell McSweeny. "Consumers should have an expectation of security in their data." McSweeny continued, "It would be very helpful for sectors that aren't covered by security standards to have standards, to give FTC civil penalty authority, and to have breach notification requirements that are strong."

Read more
Destroy Securely: Delaware Adopts New Data Destruction Law
Delaware recently adopted a new law that will add requirements related to the destruction of records containing "personal identifying information." With that law, Delaware joined a number of other states that place restrictions on the ways in which entities destroy or dispose of personal information. The Delaware law will become effective January 1, 2015. The law generally is designed to promote the security and confidentiality of a consumer's information, protect against threats or hazards to that security, and protect against unauthorized access or use of the information. In response to this new law, companies may wish to review their data disposal practices.

Read more


Accurate Background Builds Market Presence with New Client-Focused Background Screening Resources

Accurate Background, Inc. announced several new marketing initiatives aimed at providing on-demand and localized background screening resources to employers across the country. The company's launch of a redesigned corporate website and investment in a regional sales team and nationwide tradeshow presence will support an expanded market segment of human resource, loss prevention, and security/legal professionals with solutions for making informed employment screening decisions.
"Accurate Background's primary goal is to simplify what can be a very complex and confusing experience. We offer products and services that make background screening a positive experience for our clients and by extension, their candidates," said Accurate Background's Vice President of Sales and Marketing Pete Flath. "From user friendly web experiences that put our products at your fingertips, to having dedicated Accurate Background representatives in your market, these new initiatives put Accurate Background's resources a click or phone call away."

Todd Owens Promoted to CEO of TalentWise, William Kerr Appointed to Executive Chairman
TalentWise, Inc. announced that its Board of Directors has promoted Todd C. Owens, the company's President and Chief Operating Officer, to Chief Executive Officer, and has elected him to the TalentWise Board of Directors. Mr. Owens succeeds William Kerr, who has been appointed Executive Chairman of TalentWise.
Mr. Owens joined TalentWise shortly after its formation in 2007 as Vice President and General Manager. In 2011 Mr. Owens was promoted to President and Chief Operating Officer, responsible for the Company's day-to-day operations. Mr. Owens has been recognized as a "Superstar for outsourcing innovation in support of HR organizations" by HRO Today magazine three times.
William Kerr, Executive Chairman of TalentWise stated, "Todd has been a driving force behind the tremendous growth and success of TalentWise. With his passion and knowledge, Todd is uniquely positioned to lead
TalentWise as CEO as we continue to build a great company, uniquely focused on streamlining the management of the hiring process with TalentWise Hire."
Huaxia Credit Buys Back The Background Check Business of HUAXIACRIF
With the advent of Regulation on the Administration of Credit Reporting Industry (Abbr. Regulation) one of the key aspects of the regulation is to govern consumer credit reporting agencies and to strictly protect the privacy of information.
According to the Regulation, the foreigner sole invested and foreigner joint venture companies are not allowed to run a consumer credit reporting business. In order to be in compliance with the Regulation, the shareholders of HUAXIACRIF who are Huaxia Credit and CRIF agreed to Huaxia Credit buying back the background check business of HUAXIACRIF.
As China's premier background checking provider, Huaxia Credit will continue to provide superb products and service to our clients in China as well as our global clients.
EBI Receives its ISO 9001 Certification for Quality Management [VIDEO]
| | | |
| --- | --- | --- |
| | Employment Background Investigations, Inc. (EBI), a global leader in the employment background screening and drug testing industry, proudly announces certification in accordance with the ISO 9001:2008 for Quality Management.The ISO 9001:2008 criteria for quality management systems is recognized and accepted worldwide as a standard for service excellence. This certification demonstrates EBI's commitment to delivering products and service that foster continual improvement while delivering industry leading customer satisfaction. Click below to watch video. | |
One Site! Many Suppliers!
2013-2014 SUPPLIERS TO THE BACKGROUND SCREENING
INDUSTRY BUYERS GUIDE NOW AVAILABLE!
Looking for the Top Suppliers in the Industry? Need to find a new Supplier?
Visit our VENDOR SHOWCASE which features suppliers to the Background Screening Industry.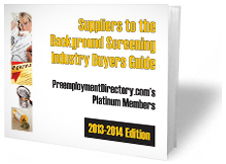 Click here or on image to get a copy
July Job Gains Top 200K for 6th Straight Month
For the sixth consecutive month, the U.S. added more than 200,000 new jobs, a streak not seen since 1997. Data from the U.S. government's Bureau of Labor Statistics said 209,000 new jobs were created in July across a broad swath of industries. Unemployment nosed up slightly to 6.2 percent as a trickle of additional workers, perhaps buoyed by the job growth, reentered the labor market.
The BLS also adjusted upward its initial reports for May and June, adding another 15,000 jobs.
The July jobs report shows employers in several traditionally higher-wage industries are feeling confident about hiring.

Kevin Coy is a Partner in the Washington DC office of Arnall Golden Gregory LLP. Kevin
advises background screening companies and other clients on a wide range of privacy and consumer regulatory issues, including Fair Credit Reporting Act, Gramm Leach Bliley Act,
Drivers' Privacy Protection Act, and Dodd Frank Act compliance issues, as well as data breach matters. Kevin also represents clients with matters before the Federal Trade Commission, the Consumer Financial Protection Bureau, and other consumer protection agencies.
Kevin can be contacted at Kevin.Coy@agg.com or 202-677-4034.
THE WASHINGTON REPORT
August 2014
On Capitol Hill
When the Congress returns in September, there may be activity of interest on background screening issues-including a possible hearing on Fair Credit Reporting Act issues-but, in the meantime, Capitol Hill is quiet while Congress is on recess. Before heading out of town for the August recess/district work period, however, there were a two items of note:
On July 29th, House Financial Services Committee Chairman Jeb Hensarling (R-TX) and Senate Banking, Housing, and Urban Affairs Committee Ranking Member Mike Crapo (R-ID) sent a letter to Consumer Financial Protection Bureau (CFPB) Director Cordray questioning "the outcome of decisions made during his 2012-2013 tenure at the CFPB" before the Director was confirmed by the Senate.
On July 31st, Rep. Spencer Bachus (R-AL) introduced a bill, H.R. 5320, which would amend the S.A.F.E. Mortgage Licensing Act of 2008 to expand state access to federal background checks for not only state-licensed loan originators, but also "other financial service providers, or related businesses."
At the CFPB
On August 20th the CFPB announced that First Investors Financial Services Group, Inc. ("First Investors") had agreed to a Consent Order which imposes a $2.75 million civil monetary penalty on the Company and requires First Investors to fix computer system errors that transmitted inaccurate information to credit reporting agencies. First Investors makes and services auto loans primarily to subprime borrowers, and furnishes account information to credit reporting agencies under the Fair Credit Reporting Act.
The case is another example of increased regulatory attention to compliance with the FCRA Furnisher Rule, which could have an impact on furnishers to employment and tenant screening consumer reporting agencies, as well as the furnishers to the credit reporting agencies and other consumer reporting agencies. The case also underscores the increased scrutiny of service provider relationships, which could be applied to any service provider scenario, not just situations where furnishers use service providers for support services.
At the EEOC
It has been a slow month at the Equal Employment Opportunity Commission (EEOC) on background screening matters, but the EEOC's litigation against Dollar General over that company's screening practices-which the EEOC has alleged have a disparate impact on African-Americans-continues.
At the FTC
The FTC's data security litigation against Wyndham and LabMD continues to grind along.
EVERIFY & IMMIGRATION ISSUES
Company Seeks New Workers After Over 100 Linked to Fake IDs
The owners of "Incredible Fresh" are looking for new employees, after more than 100 workers were accused of providing fake identification to get their jobs. Only six of those workers are still in police custody, after a raid last week. According to Denise Perez - head of the Naples Human Resource Department - there's one easy step employers can take to avoid a situation like this. "On their first day of employment they complete the I-9 form and that's when we do the e-verify process." It is a "very quick way to ensure that employees are eligible to work in the United States," said Perez.

Read more
STOP STRUGGLING WITH WRITING AND PUBLISHING YOUR NEWSLETTER:
We can help you have a high quality e-newsletter to help nurture your relationship with your clients and attract new clients. Our customized newsletter service will take over your newsletter task or create a new one for you. We can manage the creation of your newsletter for you.
We are constantly researching information to use for The Background Buzz and you can put our research to use for you. Using the information rich content from The Background Buzz (minus the ads and competitors information) we will create a custom newsletter for you.
Use your staff's time to do more valuable work and save all the hassle of researching or writing articles, formatting and managing all the other ezine tasks with our customized ezine process.
Contact Barry Nixon at 949-770-5264 or at wbnixon@aol.com for more information.
DID YOU KNOW?
Over the past 20 years, authorities have made more than a quarter of a billion arrests, the Federal Bureau of Investigation estimates. As a result, the FBI currently has 77.7 million individuals on file in its master criminal database-or nearly one out of every three American adults.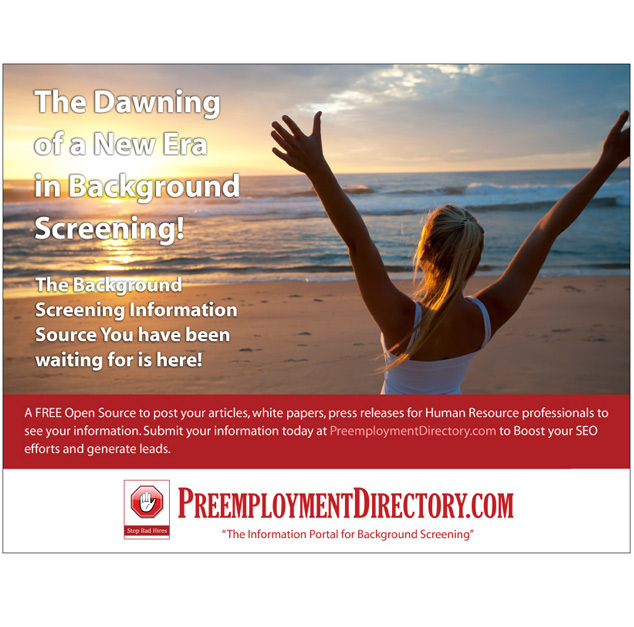 A Fifth of Employees Have Some Form of Background Discrepancy

With increasing numbers of multinational companies expanding their footprints in Asia Pacific, the challenges associated with hiring the right candidate have increased. Some of the key challenges include continually changing regional legislation surrounding anti-corruption, data privacy, and consumer protection, according to analytics and identity solutions firm First Advantage. Nearly a fifth of all Asia Pacific employees have some form of background discrepancy. "We are seeing a significant increase in discrepancies in [the] region and this further highlights the importance of using state-of-the-art screening practices available to ensure companies know who they are hiring," said Matthew Glasner, Managing Director at First Advantage.
Have Your Say on BC's Private Sector Privacy Legislation
Special Committee to Review the Personal Information Protection Act
Since it came into force in 2004, British Columbia's private sector privacy legislation, the Personal Information Protection Act , has had a significant impact on the way British Columbia employers collect, use and disclose the personal information of their employees and others. The last review of the Act took place in 2008. A Special Committee is currently undertaking a review of the Act, including public consultation. If you or your organization are interested in participating in the consultation, you can do so by:
· Attending a public hearing on September 8 or 9, 2014; or
· Making written submissions to the Committee on or before September 19, 2014.
You can find more information about the review and how to participate here.


DPC's audit guide to facilitate self-assessment
The Office of the Data Protection Commissioner (DPC) issued - on 13 August 2014 - a 'Guide to audit process' ('the guide') to assist organisations selected for audit and provide organisations holding personal data with a clear basis to conduct a self-assessment of their compliance with their obligations under the Data Protection Acts of 1988 and 2003 and the Electronic Communications networks and Services Regulations of 2003.
The guide was originally published in 2009. This revised version was updated to reflect any changes in the approach of the Office of the DPC to the audit process. "The guide will no doubt serve as a useful tool for organisations, selected for an audit by the DPC, to prepare for same," Davinia Brennan, Partner at A&L Goodbody, told DataGuidance. "The appendices to the Guide contain sample audit questions and checklists, which enable organisations to carry out self-assessments of their compliance with the Data Protection Acts 1988 & 2003."
Forced subject access requests criminalised
The Irish Minister for Justice and Equality, Frances Fitzgerald, signed on the 18 July 2014 - regulation 337 of 2014 and 338 of 2014, which brought into force - on 18 August 2014 - three previously inactive provisions of the Data Protection Act 1988 (DPA).
The first subsection brought into force is section 4(13) of the DPA which makes forced subject access requests a criminal offence. This involves an individual being forced to submit a subject access request by an employer or potential employer, usually regarding a criminal conviction, in order to reveal the information. A €100,000 monetary penalty can be imposed for violation of this provision.

Additional obligations for data controllers who modify personal data by 'erasing, blocking, rectifying or adding additional statements' data are introduced by the enactment of subsections 6(2)(b) and 10(7)(b) of the DPA.

Read more

UBS Says Widens Background Checks for Specialist Employees
Switzerland's biggest bank UBS said it had expanded the number of employees that are subject to internal background checks to around 15% of its workforce in a move than came in the wake of numerous scandals. Under the new policy, roughly 9,000 bank employees will be subject to internal vetting, said a UBS spokesman. UBS is also beefing up policing of its employees as it grapples with a probe into potential rigging of the global foreign exchange market. The spokesman said UBS had already been vetting some current employees and that the expansion was part of the bank's operational risk strategy.

| | | | |
| --- | --- | --- | --- |
| | | | Background Screening Jobs |
Visit the Job Board for the Employment and Tenant Screening Industry. Here you will find resumes of people with industry experience and employers seeking applicants with experience in Employment and Tenant Screening and related businesses.
www.backgroundscreeningjobs.com

UPCOMING CONFERENCES, COURSES & EVENTS
Feature Education:
FCRA Basic Certification Webinar Series Update

The FCRA Basic Certification program series is now available for purchase.

2014 Events ( Click Here to View full list of Events ) - Updated Monthly
SHRM State Conferences, visit http://www.shrm.org/Conferences/StateAffilliateConferences/Pages/default.aspx
Drug and Alcohol Testing Industry Association (DATIA), 2013 Training Course Schedule, visit
http://datia.org
SAPAA Training Institute Learning Events, http://www.sapaa.com/
CUPA-HR Conferences: http://www.cupahr.org/
World Federation of People Management Associations, Events, http://www.wfpma.com/events/by-region#quicktabs-tab-view__events__page_3-4