Genesis Healthcare improperly uses background checks, federal lawsuit charges
Genesis Healthcare hired plaintiff Doris Ramos in July 2014 to work as an occupational therapist, then rescinded the job offer after a background check, the complaint states. Ramos contends that Genesis never provided her with a copy of the background check and a statement of her rights, as called for by the FCRA, Law360 reported. The FCRA governs the collection and distribution of consumer information, including background checks as well as credit reporting.
Ramos also claims that the background check inaccurately said that she had a felony conviction. Because of this alleged error, Ramos also has brought a claim against General Information Services Inc., charging that the consumer reporting firm contracted by Genesis does not take reasonable steps to ensure accuracy.
Source: www.mcknights.com/

Heightened Scrutiny of Brokers - SEC Approves
In recent years, questions have been raised in many quarters about how brokers with questionable backgrounds have been able to move among firms and remain in the industry. FINRA has responded by enhancing a broker dealer's obligations for reviewing the backgrounds of its newly hired brokers.
The SEC recently approved proposed FINRA Rule 3110(e), which requires FINRA member firms to verify the information in Form U4 within 30 calendar days of filing. The proposed rule, which will take effect on July 31, 2015, is intended to improve the information that winds up in FINRA's Central Registration Depository (CRD) and BrokerCheck. FINRA's 2015 Regulatory and Examinations Priorities Letter (January 6, 2015) discusses its concern with "high-risk and recidivist brokers," including firms' due diligence on prospective hires, and highlights the proposed rule with respect to investor protection.
Source: Morrison & Foerster LLP

Misrepresentation on Employment Application May Override State Criminal Background Check Law
Most employers understand the importance of compliance with the federal Fair Credit Reporting Act (FCRA) as it applies to background checks and applicant records. However, employers also must recognize the interplay of state law restrictions on the use of background checks in the application and employment process.
Recently, a federal district court in Pennsylvania granted summary judgment in favor of an employer who withdrew an offer of employment after that employer found a discrepancy between background check records and information reported directly by the applicant to the company. McCorkle v. Schenker Logistics, Inc., MDPA, 1:13-cv-03077, October 8, 2014.
Source: http://www.employmentlawmatters.net



Michigan Protects Employers from Negligent Hiring and Retention Claims
On January 1, a new Michigan law took effect to protect companies that hire ex-offenders who go on to cause damage or injury during the course of their employment. Louisiana , Georgia , Tennessee, and Texas recently passed similar laws.
The Michigan law specifically provides that, in an action seeking damages for personal injury, property damage, or wrongful death, a "certificate of employability" may be introduced as evidence of an employer's due care in hiring or retaining an ex-offender (so long as the employer knew of the certificate at the time of the decision). And, where the claim requires proof that the employer was negligent in hiring by disregarding a prior criminal conviction, a certificate of employability conclusively establishes that the employer was not negligent (so long as the employer knew of the certificate at the time of hire).

Source: Proskaur http://www.lawandtheworkplace.com/

As the background screening industry continues to get more competitive the firms that will ultimately succeed will be those that create competitive advantage through their people by offering continuous learning opportunities to heightened their knowledge and capabilities. We believe that having employees that are very knowledgeable about the legal landscape of background screening is essential to continued success.





We are grateful to Larry D. Henry who began his law career with the Army JAGC where he tried over 2,000 cases. After the Army he relocated to Tulsa. In 1981, the founder of DAC Services contacted Mr. Henry's firm for assistance in creating a background screening company. Since Mr. Henry's practice was employment law, the firm believed this fell within his area and as they say: "the rest is history". His practice has kept him in continual contact with the background screening industry, and he is a nationally recognized expert in the area of background screening.

Mr. Henry's practice is concentrated on employment law and in specific, background screening of employees. He represents consumer reporting agencies throughout the United States and two national trade associations. He is the author of the Criminal Records Manual and the on line reference site:CRAHelpDesk.com, and he is a frequent presenter across the country on various topics dealing with background screening.
Act 153 of 2014: Criminal Background Checks and Child Abuse Clearances
The Pennsylvania General Assembly amended the Child Protective Services Law (the CPSL) several times over the past year. The most recent changes were through Act 153 of 2014. Although there are sweeping changes made to the CPSL, even in just Act 153, this Alert only focuses on criminal background checks and child abuse clearances (collectively "clearances").
As it relates to clearances, Act 153 requires all prospective employees, current employees, independent contractors and volunteers to get and renew criminal background checks and child abuse clearances on a three-year cycle.
Source: http://www.foxrothschild.com/

Paramount Slapped With Class Action Over Credit Reports For Job Applicants
Looks like there was something prickly buried in the fine print for one prospective employee and maybe many more. Paramount Pictures has been hit with a lawsuit over allegedly not telling job applicants exactly how deep into their past it intends to look. "This class action alleges that certain policies and practices followed by Defendants Paramount Pictures Corporation and the Doe Defendants in furnishing, using, procuring, and/or causing to be procured consumer reports for employment purposes violate the provisions of the Fair Credit Reporting Act," said the complaint from Michael Peikoff filed in federal court Wednesday ( read it here ).
Source: http://deadline.com/

New Minnesota Expungement Law Helps Protect Employers from Liability
A new Minnesota law that took effect on January 1 expands the opportunities for ex-offenders to expunge their criminal records. In an effort to protect employers who hire employees with expunged records, the new law provides that such records "may not be introduced as evidence in a civil litigation against a private employer . . . that is based on the conduct of the employee" (such as in a negligent hiring suit).
Source: www.natlawreview.com/

Rhode Island Tops In Use of Marijuana and Illicit Drugs, Survey Finds / Interactive

According to a recent annual survey made public by Rhode Island health officials Rhode Islanders use marijuana and illicit drugs at the highest rates in the nation. In the survey, Rhode Island actually edged out Colorado, which has legalized marijuana use and became the first state in the nation to allow recreational sales of the drug. In no other state did as many people report having used marijuana in the past month: 14 percent of those age 12 and older, up from 13 percent the previous year, according to the National Survey on Drug Use and Health. Rhode Island was also tops for those who reported having used marijuana in the previous year: 20 percent, up from 19 percent.
In addition, Rhode Islanders also led the nation in consuming illegal drugs, excluding marijuana. About 4.3 percent reported having taken them in the month before being surveyed.
Source: http://www.providencejournal.com/

District of Columbia Bans Pot Testing of Job Applicants
The D.C. Council unanimously passed a bill prohibiting employers from testing job applicants for marijuana until after they've made a conditional job offer. The bill would allow employers to test for pot after they offer someone a job as well as during employment. Because it's a local law, it doesn't apply to the federal government or to federal contractors.
Source: www.nbcwashington.com/


Politician's Fingerprint Cloned From Photos By Hacker
Jan Krissler, a member of the Chaos Computer Club (CCC) hacker network says he replicated the fingerprint of defence minister Ursula von der Leyen using pictures taken with a "standard photo camera." Mr Krissler had no physical print from Ms von der Leyen.
He told the audience he had obtained a close-up of a photo of Ms von der Leyen's thumb and had also used other pictures taken at different angles during a press event that the minister had spoken at in October.
Fingerprint identification is used as a security measure on both Apple and Samsung devices, and was used to identify voters at polling stations in Brazil's presidential election this year, but it is not considered to be particularly secure, experts say.
Source: http://www.bbc.com/


The Conference Board Employment Trends Index™ (ETI) Increases in December Tops off a Rosy Year for the ETI
The Conference Board Employment Trends Index™ (ETI) increased in December. The index now stands at 128.43, up from 127.83 in November. This represents a 7.5 percent gain in the ETI compared to a year ago.
"The Employment Trends Index increased in every single month of 2014, capping the year off with strong growth, 2.3 percent, in the final quarter," said Gad Levanon, Managing Director of Macroeconomic and Labor Market Research at The Conference Board. "The strengthening in the ETI suggests that rapid job growth is likely to continue throughout the first half of 2015. And as the labor market tightens further, acceleration in wage growth is soon to follow."
Source: www.conference-board.org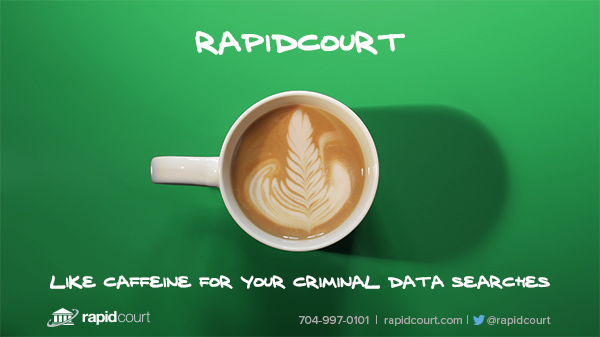 Public Record Update
By Mike Sankey, PRRN
THE KEY PUBLIC RECORD SOURCES FOR LEGAL AND INVESTIGATIVE PROFESSIONALS
When it comes to knowledge of public records access, BRB has the most comprehensive databases in the U.S. BRB Publications believes the value of data subscription products is measured by the depth of the content, the accuracy, and the currency.
BRB Data is Essential For:
Pre-employment Screening and Compliance
Background Investigations
Locating People and Assets
Competitive Intelligence
Understanding Motor Vehicle Records
Online Research
With a few simple keystrokes, you can navigate thru the river of data and find the right answers to enhance your productivity. BRB Subscriptions provide invaluable details that go well beyond a Google search.
Subscriber Benefits Include:
Unlimited Access
Multiple Users Can Share the Log-in
Data is Constantly Updated
Save Time and Money
Become a Public Record Expert
The Public Record Research System - PRRS
PRRS is the ultimate public record resource! Subscribers have in seconds all the essential information about how to access public records directly from 26,000+ government agencies and institutions at the county, state and federal levels. Subscriber know all access methods (including if online), indexing and search requirements, restrictions, and fees. The Courts Section informs you when online searching is or is not equivalent to onsite research for most courts. PRRS consists of 7 individual BRB databases. Subscriptions are also offered on an ala carte basis.
Public Record Retriever Network - www.PRRN.us
The CRA Help Desk - www.CRAHelpDesk.com
Motor Vehicle Record Decoder - www.MVRDecoder.com
BRB's Public Record Blog - www.publicrecordsblog.net
BRB's Bookstore - www.brbpublications.com/books/

Shane Long,
CEO, Deverus

Is Everything-as-a-Service the Future of Business Operations?


"The HR Technology world is becoming more strategic and it's learned that lean operations run smoother and at lower costs. One of the emerging technologies that is becoming a major contributor to business success is cloud computing. Cloud computing was a roughly $46 billion in 2008, but was estimated to be worth more than $150 billion as of the end of 2014.

All of this growth has reached into every major industry. If you're like 75% of Forbes readers, you probably use the cloud for your email, photo sharing, streaming music, keeping your calendars together, and managing your customer databases and marketing services. The expansion of the cloud in our daily lives has also pushed customer expectations in the HR industry to have cloud based offerings.

Enterprises are moving to a service model in everything that they do, especially thanks to the rise in cloud options and mobile technologies. Companies large and small are adopting this Everything-as-a-Service (EaaS) model as the service economy grows.

The cloud has proven to be a great time and resource saver for special-case areas including background screenings.

The ability to automate much of the process, from credential verification and records searches to reaching out to references, has taken a lot of the burden off of human resources departments. These are time-intensive tasks that must be repeated often during the hiring process, but integration of a background check services such as deverus' Veroctiy can lead to a significantly more powerful and capable human resource management systems (HRMS).

"Selection of a strong partner not only makes the HRMS more robust in terms of automated processes and initial screenings, but it also takes demand off troubleshooting and verification personnel. Using our EaaS model, customers can rely on our expertise as a background screener and free up their own HR staff to focus on other business operations. HR professionals don't need to ensure that the system has made the proper requests or introduced human error as the process moves along.

"deverus' EaaS or as we also refer to it, SaaS+ EA, brings together the industry's strongest background screening software platform, all needed data sources, ATS and HRMS connections, and mirrored data centers to host all applications and data. Combine this with the system also handling invoicing, billing, sales information and basic accounting and you have the definition of EaaS."

One reason that EaaS is growing in popularity is that it reduces the pressure on IT staff to learn multiple systems. Solutions in the cloud put data in mostly secure systems and offer access to all of the software needed to manage, maintain and utilize that data. This means that shops both large and small can reduce their focus on integration and software management.

EaaS and every other deployment that can help business owners focus on the management of their enterprise instead of the management of their IT will be quickly adopted.

Read the full article

First Advantage Expands Global Operations with New Dubai Office
First Advantage has opened a new office in Dubai with Vera Gondard appointed as Director of Account Management UAE to head up the operation.

The Dubai office has been created to support First Advantage's clients in the region as well as to develop new opportunities in the Middle East.

Mark Parise, Chief Executive Officer of First Advantage, comments: "Our investment in this new office recognizes the size and opportunity the Middle East holds. Our existing client base in the region and the potential to grow further make this the perfect time for us to settle in the UAE. We're pleased to welcome Vera and we're very excited about the future for First Advantage in the Middle East."
Source:


Orange Tree Employment Screening Granted Continuing NAPBS Accreditation
Orange Tree Employment Screening announced that the NAPBS has awarded Orange Tree continued accreditation by the NAPBS Background Screening Credentialing Council (BSCC). The continued accreditation is the result of Orange Tree's successful completion of an interim surveillance audit and the BSCC's approval of the findings of that audit. Orange Tree was originally accredited by the BSCC in 2011 for a five year term.

When asked what this ongoing national recognition means, Heidi Seaton, VP of Operations and Compliance, said "We hold ourselves accountable to the industry's highest standards, and to continuously improving our services and process to benefit our clients. Continued accreditation by the BSCC affirms our efforts in these areas. Successful completion of this audit and continued accreditation is a critical industry endorsement of Orange Tree Employment Screening's business practices."




Personnel Screening Helpdesk (PSH)
To support screening professionals to conduct background checks on a routine basis, Personnel Screening Helpdesk (PSH) was launched in December 2014. This new initiative was created by Beijing Orient and several screening firms in Southeast Asia.
Verification is the best method to detect any misrepresentation of academic and professional credentials. In the PSH website http://personnelscreening.org/, you can find the procedures to run degree verification with many of the top universities in the world. The database is updated regularly to reflect any changes in the verification procedures.
The goal of PSH is to connect users (e.g. employers and HR professionals) directly to the right resources and service providers. It would help to increase cost/ time efficiency, and achieve accurate screening results.
Learn more, visit http://personnelscreening.org/
Welcome to the eVerify Challenge Question!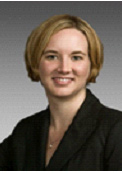 Nicole A. Kersey
Managing Director, Kersey Immigration Compliance, LLC

nkersey@kerseyimmigration.com
Nicole A. ("Nici") Kersey is an attorney whose practice is dedicated to employment-based immigration, with a focus on the Form I-9, E-Verify, and related immigration compliance issues. Nici represents employers before, during, and after Form I-9 inspections by Immigration and Customs Enforcement (ICE), providing practical advice to and serving as an advocate for employers during negotiations and litigation relating to fines for I-9 violations. She is a frequent trainer and speaker on I-9 and E-Verify issues. Nici is a graduate of the University of Virginia School of Law and provides pro bono representation to the spouses of U.S. soldiers and to arts organizations.
The Challenge Question:
What is the deadline for completing the Form I-9?
I am confused. Some sources say that the whole I-9 has to be done on the first day of work. Others say it can be done before that. Others say that I have three, or even four days to do the form. What is the actual rule?
A. Sections 1 and 2 must be completed prior to the first day of work.
B. Sections 1 and 2 must be completed by the end of the first week of work.
C. Section 1 must be completed on or before the first day of work, and Section 2 must be completed by the third business day after the first day of work.
D. Section 1 must be completed on or before the first day of work, and Section 2 must be completed by the third day of work.
Form I-9 Verification Process Update
E-Verify: Employee Re-verification - At present, employers are unable to re-verify an existing employee's work authorization in E-Verify, and in fact, must not do so. USCIS is working on developing a re-verification process for E-Verify.
E-Verify: Employee Rehire - In cases where an employee is rehired, but did not previously have his or her employment authorization verified through E-Verify or, if verified, did not receive an employment authorized result, the employer must create an E-Verify case for the rehired employee.
E-Verify: Correcting Typographical Errors - Where incorrect information is entered while creating a case in E-Verify, the employer will need to create a new case with the correct information for the employee. If the case is not yet closed, the employer should close the case by selecting the statement, "The case is invalid because the data entered is incorrect." If the case is already closed, the employer should make a note either on the E-Verify case details page or on the employee's Form I-9 explaining that a second case was created because the first case contained incorrect information.
Source: Shumaker, Loop & Kendrick, LLP ,



The Dangers of Ignoring I-9 Due Diligence in M&A Transactions
M&A Transactional lawyers have to cover a lot of ground in their deals: employment, tax, commercial real estate, intellectual property, and ERISA laws to name a few and in many cases I-9 immigration compliance is not included.
When representing the acquirer, attorneys are advised to include an indemnification clause in the deal documents to protect their client from I-9 fines for forms they inherit that contain substantive violations. If representing the seller, be sure to add an expiration date for the indemnity clause. After the deal closes, the buyer can remediate I-9 forms with substantive violations, and you don't want your clients on the hook indefinitely if the acquiring company fails to do so in a timely manner.
In a recent case we discovered that a manufacturing firm being purchased did not use e-Verify and had inadvertently accepted fake identity documents from hundreds of hourly employees across seven states which meant they would likely have to be terminated. The likelihood of losing hundreds of skilled employees materially affected the price our client was willing to pay for the business they were acquiring. In the end, the deal closed, but the client paid a lot less for the assets of the business than they had originally planned.
In addition to vetting I-9 compliance of a target company during the acquisition due diligence, there are other related topics worth asking a question or two about that can save your client from big headaches down the road.
Source: http://www.lawlogix.com/

USCIS myE-Verify Program Now Available in More States
The U.S. Citizenship and Immigration Services (USCIS) myE-Verify program provides a website from USCIS that gives U.S. job-seekers resources and tools to learn about and participate in the E-Verify process.
Currently, myE-Verify accounts are available in Arizona, Idaho, California, Colorado, Louisiana, Maine, Maryland, Massachusetts, Minnesota, Mississippi, Missouri, Nebraska, Nevada, New Jersey, New York, Ohio, South Carolina, Texas, Utah, Virginia, Washington and the District of Columbia.
For more information about myE-Verify, please visit http://www.uscis.gov/mye-verify/about-mye-verify
ONE SITE! MANY SUPPLIERS!
NOW IS YOUR CHANCE TO GET INTO THE
2015-16 SUPPLIERS TO THE BACKGROUND
SCREENING INDUSTRY BUYERS GUIDE!
The Buyers Guide will be distributed to approximately 2,000 background screening firms.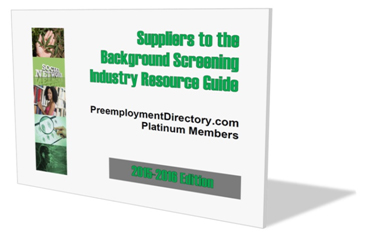 THE 2015-2016 GUIDE IS COMING!
RESERVE YOUR SPACE TODAY!

Kevin Coy is a Partner in the Washington DC office of Arnall Golden Gregory LLP. Kevin
advises background screening companies and other clients on a wide range of privacy and consumer regulatory issues, including Fair Credit Reporting Act, Gramm Leach Bliley Act,
Drivers' Privacy Protection Act, and Dodd Frank Act compliance issues, as well as data breach matters. Kevin also represents clients with matters before the Federal Trade Commission, the Consumer Financial Protection Bureau, and other consumer protection agencies.
Kevin can be contacted at Kevin.Coy@agg.com or 202-677-4034.
THE WASHINGTON REPORT
January 2015
Presidential Privacy Initiatives
President Obama's privacy agenda, outlined in a speech at the Federal Trade Commission on January 12th:
Announced plans to introduce national data breach legislation
Urged financial institutions to provide consumers with free credit scores;
Announced plans to introduce legislation to create a "Consumer Privacy Bill of Rights"
Announced initiatives to increased protections for the personal information and privacy of children.
On the Hill

The 114th Congress began this month and congressional committees are beginning to hold hearings and outline their agendas for the new Congress.

The House Energy and Commerce Subcommittee on Commerce, Manufacturing and Trade has scheduled a hearing on data breach legislation for January 27th titled "What are the Elements of Sound Data Breach Legislation?"

The House Financial Services Committee has released its oversight plan. Among the issues that the Committee intends to examine are issues related to credit scores and credit reporting as well as enforcement of the Fair Housing Act.

There will likely be a number of privacy bills introduced in addition to the Administration's proposal and if consumer reporting agencies are not excluded, data broker legislation could add to the obligations of screening companies.

At the FTC

On January 21st, the FTC issued its sixth and final report on credit report accuracy required by the Fair and Accurate Credit Transactions Act of 2003 (FACTA).

Grab a latte and pull up a chair and join us for a great interview with Paul Hickman, CEO, Courthouse Concepts.


Prior to getting into the background screening business Paul was a Regional Loss Prevention Manager with responsibility for security and safety in several stores in a large retail chain. In the early 90s, he started a company in Dallas offering loss prevention services for small to medium sized companies which weren't quite large enough to have an in-house LP staff. A client approached them about conducting background checks; we researched it and began offering the service.
Once he started performing background checks Paul indicated he enjoyed helping his clients to make informed hiring decisions. He noted that "his job is not to judge folks and added that he believes people deserve a second chance, but, he believes honesty is everything."
Switching the conversation to the company he shared that his mission is to positively impact his clients by providing them with quality information which allow them to make informed decisions. He added that he really believes that training and education, not only of his employees, but also his clients, is a major key to success.

When I asked him about any important announcements he would like to make he reflected for a moment and then said "the company has come a long way since it was started in September of 1999." He smiled as he shared that they just finished the NAPBS accreditation audit and have been notified that they passed. With a sigh of relief, he said "it was a long process and it has definitely made us a stronger company."
He also shared that the company started an investigation and a security consulting division two years ago and that they have provided services nationwide to several business as well as to school districts.

In response to my favorite question about "looking into a crystal to see what the future foretells for background screening" He offered that he thinks technology will continue to play a huge role in our industry. As data is more accessible, he thinks the background screening industry, as a whole, is going to shrink. The technologically savvy companies, and the companies that integrate with other revenue streams, will survive and prosper."
Turning back to him personally, I asked if he had read any interesting books recently. He responded that he has recently read Seven Summits by Dick Bass, Frank Wells and Rick Ridgeway. The book takes you on the journey of Dick Bass and Frank Wells to be the first ones to climb the highest summits in each of the seven continents. Given his recent read of this book, his response regarding the most interesting person he would like to meet was very befitting. He said that given the chance he would like to meet Sir Edmund Hillary. Hillary, along with Tenzing Norga, became the first to reach the summit of Mount Everest.
We closed the interview with him sharing his favorite quote: "Live as if you were to die tomorrow. Learn as if you were to live forever."(Mahatma Gandhi)
Thanks to Paul for a very interesting and insightful interview.
If you would like to speak with Paul or learn more about Courthouse Concepts please reach out to him at p.hickman@courthouseconcepts.com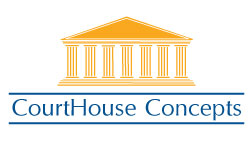 STOP STRUGGLING WITH WRITING AND PUBLISHING YOUR NEWSLETTER:
We can help you have a high quality e-newsletter to help nurture your relationship with your clients and attract new clients. Our customized newsletter service will take over your newsletter task or create a new one for you. We can manage the creation of your newsletter for you.
We are constantly researching information to use for The Background Buzz and you can put our research to use for you. Using the information rich content from The Background Buzz (minus the ads and competitors information) we will create a custom newsletter for you.
Use your staff's time to do more valuable work and save all the hassle of researching or writing articles, formatting and managing all the other ezine tasks with our customized ezine process.
Contact Barry Nixon at 949-770-5264 or at wbnixon@PreemploymentDirectory.com for more information.
Top Things You Think You Know About Data Privacy Compliance (But Maybe Don't)
Business opportunities are increasingly arising overseas, whether you're a fledgling start-up or a Fortune 500. As you venture into the larger world, it's worth to remember that at last count, over 80 countries have adopted data privacy laws. Laws and local attitudes about data privacy may be very different from your business as usual, wherever you call home.
Here are some of the common misperceptions about what data privacy compliance is and isn't.
1. Business Data and Documents may be Personal Data.
2. Public Data Is There To Use.
3. We're Compliant - We Have An IT Security Policy.
4. We're Compliant - We've Got Everyone's Consent.
5. We're Compliant - We Have A Privacy Policy.
6. We're Compliant - We're Following The Law.
Source: http:// dlapiper.com/

Durham Police Unveil New Guidelines For Criminal Background Checks
Durham Region Police have announced some welcome changes to the guidelines the force follows on criminal background checks. Starting Feb. 1, police will, in most cases, no longer release non-conviction records, meaning people applying for jobs or volunteer positions will no longer be adversely affected by any past involvement with police.
The changes came about after much-publicized accounts across Ontario of people who lost out on jobs or couldn't become volunteers due to disclosures in police background checks about past brushes with the law, even if there were no convictions or even charges. Information revealed on these checks included unproven charges, withdrawn charges and mental health calls to 911. These people's lives were disrupted by what police revealed to potential employers or volunteer organizations.
The new guidelines aim to strike a balance between providing information about individuals applying to work with vulnerable people and the rights of those applicants to privacy and the presumption of innocence, members of the Durham police services board were told recently.
Source: http://www.durhamregion.com/


Background Checking In Canada
Conducting background checks into the educational, employment, criminal or credit history of candidates for employment can form part of a company's recruitment processes. The article provides a brief overview of the Canadian legislation to be considered when implementing policies and procedures for background checking in Canada.
What legislation must be considered before conducting background checks?

(a) Privacy Legislation

(b) Human Rights Legislation

What types of background checks can employers conduct?​
(a) Reference and Educational/Professional Credentials Checks

(b) Criminal Record Checks
(c) Credit History Checks2

Source: http://www.blakes.com/


Welder Sues Changan Ford, Saying Faulty Background Check Cost Him Job
Li Gang, has filed a lawsuit in Hangzhou against U.S. auto giant Ford Motor Co.'s China claiming the company refused to employ him even after offering him a job because he failed a background check. This is the first time a court in China has formally accepted an employment discrimination case of this kind.
The plaintiff, Li Gang, said Changan Ford Automobile Co.'s Hangzhou subsidiary tested and interviewed him for an experienced welder position, then offered him the job. He resigned from his previous job and moved to the city from a neighboring area in June to take the new post, but then the company refused to hire him because of an "unclean background check."
Source: http://english.caixin.com/


WP29 Seeks Reform of Cross Border Crime Data Sharing Treaties
The Article 29 Data Protection Working Party (WP29) recently sent a letter ('the Letter') to the Council of Europe (CoE) outlining its views on transborder access to personal data in criminal investigations. The Letter, addresses data protection implications of cross jurisdictional exchange of information for law enforcement purposes. Reform of the mutual legal assistance treaties (MLATs), which set out the procedures for these information exchanges, was suggested by the WP29 as a solution to these concerns.
'We consider that MLATs must be compliant with fundamental rights and, therefore, with data protection requirements,' read the Letter.
"From a US perspective, the Letter from the WP29 only serves to exacerbate the underlying tension facing US companies. Ultimately, the competing demands of data protection laws and law enforcement authorities will only be resolved through a multi stake holder process that includes representatives from government, the private sector, law enforcement and other interested parties."
Source: www.dataguidance.com/

HANDBOOK ON EUROPEAN DATA PROTECTION LAW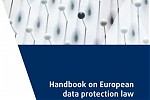 The handbook on European data protection law is jointly prepared by the European Union Agency for Fundamental Rights and the Council of Europe together with the Registry of the European Court of Human Rights. It is the third in a series of legal handbooks jointly prepared by the EU Agency for Fundamental Rights and the Council of Europe. The Handbook presents legal framework of the European Union and the Council of Europe, including the case law on personal data protection of the European Court of Human Rights and of the Court of Justice of the European Union.
The aim of the handbook is to raise awareness and improve knowledge of data protection rules in European Union and Council of Europe member states by serving as the main point of reference to which readers can turn. It is designed for non-specialist legal professionals, judges, national data protection authorities and other persons working in the field of data protection.
The handbook is available on FRA website at: http://fra.europa.eu/en/publication/2014/handbook-european-data-protection-law


Hong Kong Privacy Commissioner Issues Guidance on Cross-Border Data Transfers
On 29 December, 2014, Hong Kong's Privacy Commissioner for Personal Data (the "Commissioner") published a guidance note concerning the potential implementation of section 33 of the Personal Data (Privacy) Ordinance (the "PDPO"), which would restrict the export of personal data from Hong Kong.
There has been no official announcement that the Hong Kong government intends to bring the provision into force

The Commissioner's view is that publication of his guidance will help businesses prepare for the eventual implementation of section 33 and that, in any event, businesses should comply with the guidance as a matter of their corporate governance responsibilities.

The Commissioner's guidance may be found at: http://www.pcpd.org.hk/english/resources_centre/publications/guidance/files/GN_crossborder_e.pdf .

Source: http://ehoganlovells.com/


The Rules On Employing Ex-Offenders
The Rehabilitation of Offenders Act 1974 introduced the concept over 40 years ago that ex-offenders sentenced to less serious penalties should, after a period of time, be considered rehabilitated and not obliged to disclose previous convictions which would be regarded as 'spent'. The Act also stated that some occupations, for example, those involving working with children, would be exempt from its protection, meaning that even spent convictions for those wishing to undertake such roles would continue to be disclosable.

In March last year the Act was amended so that most convictions now become spent in a shorter period of time. The amendments also increased the number of sentences which could become spent. Exempt occupations (those where convictions were always disclosable) were virtually unchanged by the amendments.

The changes were retrospective, so some ex-offenders who previously would have always had to declare their convictions now don't have to and others have found their rehabilitation periods reduced. The rehabilitation period is determined by the length of the penalty awarded to the offender by the court and not by the nature of the conviction.

Source: www.cipd.co.uk

ADVERTISERS IN THIS EDITION

| | | | |
| --- | --- | --- | --- |
| | | | Background Screening Jobs |
Visit the Job Board for the Employment and Tenant Screening Industry. Here you will find resumes of people with industry experience and employers seeking applicants with experience in Employment and Tenant Screening and related businesses.
www.backgroundscreeningjobs.com

Feature Education:
FCRA Basic Certification Webinar Series Update

The FCRA Basic Certification program series is now available for purchase.
2015 Events ( Click Here to View full list of Events ) - Updated Monthly
SHRM State Conferences, visit http://www.shrm.org/Conferences/StateAffilliateConferences/Pages/default.aspx
Drug and Alcohol Testing Industry Association (DATIA), 2013 Training Course Schedule, visit
http://datia.org
SAPAA Training Institute Learning Events, http://www.sapaa.com/
CUPA-HR Conferences: http://www.cupahr.org/
World Federation of People Management Associations, Events, http://www.wfpma.com/events/by-region#quicktabs-tab-view__events__page_3-4