Federal Judge in California Brings Down the Curtain on a FCRA Class Action Against Paramount Pictures
Class actions alleging technical violations of the FCRA against employers who obtain consumer reports on job applicants are all the rage, generating large settlements and headlines. Perhaps bucking this trend, a federal judge in California recently dismissed a putative class action case in its infancy against Paramount Pictures Corporation. The plaintiff, Michael Peikoff, alleges Paramount breached the FCRA by procuring a consumer report without making the required disclosure. The court found that even if Paramount's disclosure did not strictly comport with FCRA's requirement, "it is not plausible that Paramount acted in reckless disregard of the requirements of the FCRA by using this language." The court granted Paramount's motion, and dismissed Peikoff's complaint with prejudice.



It May Not be a Matter of 'If,' but 'When' for Private Employers in the Commonwealth - Virginia 'Bans the Box' for Many State Employment Applications
Virginia Governor Terry McAuliffe has issued Executive Order #41, thereby adding Virginia to the growing list of jurisdictions (including California, Colorado, Connecticut, Delaware, Georgia, Hawaii, Illinois, Maryland, Massachusetts, Minnesota, Nebraska, New Jersey, New Mexico, Rhode Island, Washington, D.C., and more than 100 cities and counties) that have "banned the box" and excluded and/or limited the use of criminal background checks in hiring for certain jobs. While Executive Order #41 does not currently impact private employers, Virginia employers should begin evaluating whether the use of criminal background information for employment purposes is appropriate for their organizations, including whether the benefits of such practices are worth the risks in the current political environment.



Major FERPA Overhaul Under Consideration in U.S. House
A proposed overhaul of the country's primary law protecting student-data privacy is being circulated for feedback, offering yet another sign of the federal government's interest in reshaping the legislative landscape around this hot-button issue. The "discussion draft" of a bill that would rewrite the Family Educational Rights and Privacy Act, or FERPA, was released by the bipartisan leadership of the Education & the Workforce Committee of the U.S. House. The bill is intended as a potential complement to-not replacement for-the pending Student Digital Privacy and Parental Rights Act, championed by the White House.



New Illinois Laws in 2015: What Employers Should Know
Joining the current "Ban the Box" trend, the Job Opportunities for Qualified Applicants Act prohibits Illinois employers from asking job applicants about their criminal history until after the employer determines that the individual is qualified for the position and notifies the individual that s/he has been selected for an interview. If an employer does not conduct interviews, then any inquiry into an applicant's criminal background cannot take place until after the employer makes a conditional offer of employment. In light of this new legislation, Illinois employers with multi-state locations or branches should review any "national" or uniform job applications, especially those completed via the Internet.



Texas a Hot Bed for Legislative Action Addressing the Background Screening Industry
S.B. 1874, The Modern Electronic Records in Texas Act ("MERIT Act"), introduced by Sen. John Whitmire (D-Houston) will be heard on Tuesday, April 28 in the Senate Committee on Criminal Justice which Whitmire chairs. The bill would, among other things, prohibit bulk transfer of criminal records databases and prohibit the purchase and sale of nonconviction records. NAPBS will have witnesses at the hearing and will be working with allies to oppose this bill.
TX S.B. 1960 / H.B. 2700 introduced by Sen. Chuy Hinosa (D-McAllen) and Rep. Senfronia Thompson (D-Houston) would limit bulk access to certain local criminal repositories. We are working with other stakeholders on alternative language.
TX S.B. 128 introduced by Sen. Royce West (D-Houston) seeks to prevent the dissemination of criminal record information for employment, housing and other purposes unless that information has been verified first. The bill has several other components for reporting criminal record information that add significant complexity. It is currently pending in the Senate Committee on Criminal Justice. NAPBS continues to monitor action on this bill closely and expects to call upon members for assistance.
TX H.B. 4114 introduced by Rep. Ruth Jones McClendon (D-San Antonio) would impose a series of onerous requirements on businesses that publish, republish or otherwise disseminate criminal record information and arrest photographs, including attesting to the accuracy of the information and notifying the individual whose criminal record information is being published, among others. This bill was heard in the House Committee on Business and Industry on April 21 and was left pending before the Committee. We will be working with stakeholders and the bill sponsor to provide substitute language.
TX H.B. 1118 introduced by Rep. Mike Schofield (R-Houston) would allow state agencies to deny public record requests from out of state individuals or businesses. The bill was heard on April 22 in the House Committee on Government Transparency and Operation Committee where it was left pending. We will continue to actively monitor this bill for any indication of further consideration.
The above information appeared in a recent alert issued by NAPBS with a call to action for background screening firms in Texas to contact their legislators to weigh in on these bills which could have a detrimental impact on the industry.
For more information contact NAPBS's Government Relations Committee Chairpersons:
Jay Harris, jwharris@corelogic.com and Cathy Klafehn, cklafehn@backgroundchecks.com
Virginia Limits Employer Access to Social Media Accounts of Employees and Applicants
Effective July 1, 2015, employers in Virginia will be prohibited from requiring, requesting, or causing a current or prospective employee to disclose the username and password to the individual's social media account. The new law also prohibits employers from requiring an employee to add another employee, a supervisor, or an administrator to the list or contacts associated with the individual's social media account or changing the privacy settings. An employer taking or threatening to discharge, discipline, or otherwise penalize any employee in retaliation for his or her refusal to comply with a request or demand that violates the new law is in violation of the law. Failing or refusing to hire a prospective employee for exercising his statutory rights also is a violation.





California District Court Holds that LinkedIn's "Reference Searches" Function Not a Consumer Report Under the Fair Credit Reporting Act
A judge recently handed down an important decision regarding the application of the FCRA to one of LinkedIn's search products. The decision comes amidst a fluid legal landscape for employers and consumer reporting agencies trying to remain in compliance with the FCRA and provides another example of a court grappling with how to reconcile new technologies with existing statutes. The central dispute was whether "Reference Searches" fit within the FCRA's definition of "consumer report." If so, LinkedIn may have been on the hook for failing to comply with the FCRA's disclosure, authorization and other requirements. But the judge sided with LinkedIn, concluding that reference searches are not consumer reports under the FCRA.



Lawsuit Claims Background Check Error Ruined Reputation

A Minnesota mother blames a background check mistake for ruining her reputation. The company that did Wosmek's background check for the school district that she volunteered for said she'd committed criminal vehicular homicide. She says the company not only got it wrong but district employees spread the information for five months. "If I had gotten a letter at that point and been notified, I could have stopped it right then and there," Wosmek said. One study found 600,000 Americans are denied a job each year based on a bad background check. Wosmek is now suing the school district and the background check company that made the mistake.



City Will Ban Employers From Viewing Credit History of Prospective Workers
The City Council is expected to pass a bill that will make it illegal for employers to check job-seekers' credit history. In addition to banning credit reports on a prospective employee, the bill also prohibits employers from asking people what their credit score is in job interviews. "There's just no demonstrated correlation between credit history and job performance, or the likelihood to commit fraud or theft," said the bill's sponsor, City Councilman Brad Lander. Lander said it was decided to exempt only a handful of employers - like law enforcement and positions that could pose cybersecurity threats.

As the background screening industry continues to get more competitive the firms that will ultimately succeed will be those that create competitive advantage through their people by offering continuous learning opportunities to heightened their knowledge and capabilities. We believe that having employees that are very knowledgeable about the legal landscape of background screening is essential to continued success.





We are grateful to Larry D. Henry who began his law career with the Army JAGC where he tried over 2,000 cases. After the Army he relocated to Tulsa. In 1981, the founder of DAC Services contacted Mr. Henry's firm for assistance in creating a background screening company. Since Mr. Henry's practice was employment law, the firm believed this fell within his area and as they say: "the rest is history". His practice has kept him in continual contact with the background screening industry, and he is a nationally recognized expert in the area of background screening.

Mr. Henry's practice is concentrated on employment law and in specific, background screening of employees. He represents consumer reporting agencies throughout the United States and two national trade associations. He is the author of the Criminal Records Manual and the on line reference site:CRAHelpDesk.com, and he is a frequent presenter across the country on various topics dealing with background screening.
Class Action Lawsuit against Major National Online Retailer Underscores Need to Comply with the FCRA
In a class action lawsuit filed in federal court, Amazon and a staffing firm that provides workers have been sued in a class action lawsuit alleging that the defendants failed to comply with the adverse action notice requirements of the FCRA where employment was denied due to a past criminal matter. The case raises important considerations when it comes to employers that work with staffing vendors. In this lawsuit, even though it was the staffing firm that allegedly failed to provide the required notice process, the case is also aimed at Amazon, which is the company where the applicant would be placed and would likely be working under the direction and control of Amazon. It underscores the need for employers to work carefully with staffing providers to ensure that the FCRA requirements are being followed.
Source: Employment Screening Resources, esrcheck.com





Felons Barred From Constructing Apple's Campus
Apple is known for being secretive and picky about who works on its popular devices, but now, union officials say, that thinking also applies to the construction workers. Several construction workers who were hired to build the exterior of Apple's new campus were ordered to leave the site due to prior felony convictions. The ban is unusual for construction work, a field in which employers typically do not perform criminal background checks. "Apple is always nervous about preserving its proprietary information, and yet I don't know how this would affect that concern," said Michael Theriault, president of Iron Workers Local Union 377. Banning felons could bring about legal ramifications for Apple, said law professor, Lisa Klerman.




Medical Marijuana Extracts Approved in Georgia
Georgia became the 36th state, plus Washington, D.C., to legalize marijuana extracts to treat illnesses. Gov. Nathan Deal signed the "Haleigh's Hope Act," which immediately legalized the use of medical marijuana to treat eight serious medical conditions (the law does not permit the smoking of marijuana.) The law specifically allows employers to refuse to "accommodate" an employee's use of medical cannabis oil. It also allows employers to take adverse action against both on-duty and off-duty users of medical cannabis under a drug policy. Marijuana is still an illegal drug under federal law. However, medical marijuana users may be protected under state or local disability discrimination, or "lawful products," laws.





Growing Number of Workers Abusing Stimulants to Stay Competitive

A growing number of workers in a wide variety of professions are abusing stimulants in an effort to stay competitive, experts tell The New York Times. Abuse of stimulants to treat attention deficit hyperactivity disorder (ADHD), such as Adderall, has long been an issue for college students. A recent analysis estimated that 17% of college students misuse ADHD drugs. There are no reliable estimates of how many American workers misuse stimulants, but dozens of people interviewed by newspaper said they and co-workers misused stimulants. These drugs, when taken in high doses, can cause anxiety, addiction and hallucinations. Some doctors and medical ethicists are concerned there is pressure in some workplaces to use stimulants in an attempt to become more productive.



Failure to Disclose "Shy Bladder Syndrome" to Employer Defeats ADA Claims Over Firing for Refusal to Drug Test
A retail employee in line for a store general manager's position lost not only the promotion, but his job, as well, when he failed or refused to take a test because he could not provide a urine specimen as a result of "shy bladder syndrome." The syndrome, or paruresis, makes it difficult for the individual to urinate in public restrooms. A federal district court in Ohio rejected the discharged employee's ADA claim and granted summary judgment for the employer, concluding that even if the employee's condition was protected by the ADA, he had not shown that he had ever made the Company aware of it prior to his dismissal, or had asked for an accommodation.




Data Privacy Challenges & Considerations for Cross-Border Ethics & Compliance Investigations
Investigations of potential misconduct can be taxing for any organization. But for organizations operating in multiple countries, the variability of data privacy laws around the globe present a special challenge. The stakes are high: if investigators violate data privacy laws, not only do they expose their organization to reputational damage and sanctions, but individuals can also be held personally liable and criminally prosecuted. Unfortunately, there is no simple solution to the complex challenges of cross border investigations. Data privacy laws across countries differ too greatly for there to be a one-size-fits-all, easy fix.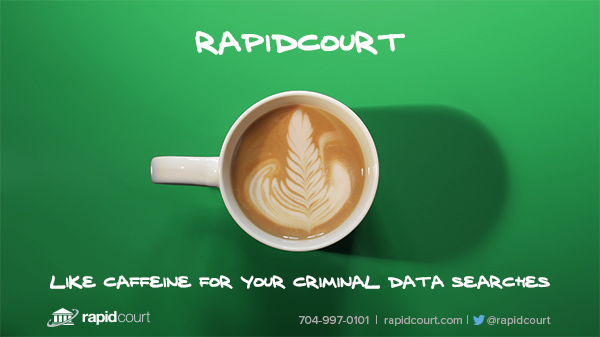 Public Record Update
By Mike Sankey, PRRN
Maine Court Records: More Changes
Criminal Record Search Fee Increases in MO and MT
Effective March 1, 2015, the fee increased by $1.50 for name-based criminal record background checks obtained from the Montana Department of Justice - Criminal Records and Identification Services Section increased by $1.50. The fee is now $11.50 per individual for a name check or state fingerprint check, and $13.00 for name check online.
Effective March 1, 2015, the Missouri State Highway Patrol, Criminal Justice Information Services Division, implemented a $1.00 fee increase for a name-based criminal record check. The revised fee for a name-based search is now $12.00 for each inquiry by mail or online. The online automated system (MACHS) is also $12.00, but a convenience fee is added.

The Public Record Research System - PRRS
PRRS is the ultimate public record resource! Subscribers have in seconds all the essential information about how to access public records directly from 26,000+ government agencies and institutions at the county, state and federal levels. Subscriber know all access methods (including if online), indexing and search requirements, restrictions, and fees. The Courts Section informs you when online searching is or is not equivalent to onsite research for most courts. PRRS consists of 7 individual BRB databases. Subscriptions are also offered on an ala carte basis.
Public Record Retriever Network - www.PRRN.us
The CRA Help Desk - www.CRAHelpDesk.com
Motor Vehicle Record Decoder - www.MVRDecoder.com
BRB's Public Record Blog - www.publicrecordsblog.net
BRB's Bookstore - www.brbpublications.com/books/

Innovative Enterprises Court Research Team Achieves Industry Certification
Innovative Enterprises, Inc., a strategic partner to the background screening industry and expert provider of court research information products, smart data solutions and ancillary services, today announced that 100% of its in-house court research team has achieved NAPBS® FCRA Basic Certification.
Innovative Enterprises is strongly committed to providing the very best suite of screening solutions, backed by the industry's leading professionals, to the Consumer Reporting Agencies and other professional screeners who rely upon them on a daily basis to build safer workplaces and communities. In achieving NAPBS® FCRA Basic Certification, Innovative's court research team has demonstrated its commitment to navigating the increasingly complex laws that impact the background screening profession and to delivering the standard of excellence that professional screeners have come to expect from Innovative.
"I am extremely proud of our research team, led by our Operations Manager, Sierra Hauser, who accepted my challenge to achieve NAPBS® Basic FCRA Certification in advance of the 2015 NAPBS® Mid-Year Legislative and Regulatory Conference," stated Dean Carras, Innovative's Vice President and Chief Compliance Officer. "Our strength is in our people, and every investment we make in ourselves is ultimately an investment in our customers and in those who rely upon them to make mission critical risk management decisions."
Several members of the Innovative research team will travel to Washington, DC later this week to complete the FCRA Advanced Certification Program being offered at the NAPBS® Mid-Year Legislative and Regulatory Conference.
For more information, please call 1-888-777-9435, email solutions@knowthefacts.com, or visit us online at http://www.knowthefacts.com.

Kevin Coy is a Partner in the Washington DC office of Arnall Golden Gregory LLP. Kevin
advises background screening companies and other clients on a wide range of privacy and consumer regulatory issues, including Fair Credit Reporting Act, Gramm Leach Bliley Act,
Drivers' Privacy Protection Act, and Dodd Frank Act compliance issues, as well as data breach matters. Kevin also represents clients with matters before the Federal Trade Commission, the Consumer Financial Protection Bureau, and other consumer protection agencies.
Kevin can be contacted at Kevin.Coy@agg.com or 202-677-4034.
THE WASHINGTON REPORT
April 2015
At the Supreme Court
On April 27 the United States Supreme Court granted certiorari in Spokeo, Inc. v. Robins, setting the stage for the high court to resolve a critical standing question: namely, whether Congress may confer Article III standing on plaintiffs that do not suffer concrete and tangible harms, and therefore would otherwise not be able to invoke federal court jurisdiction, by authorizing a private right of action based on a statutory violation of federal law. The Supreme Court's decision to grant certiorari in Spokeo is significant.
At the EEOC
On April 21st, Freeman, the company won its long running battle with the EEOC over EEOC allegations that the company violated Title VII by engaging in background check practices that had a disparate impact on African-Americans and males, launched something of a counterattack against the Agency, requesting that a federal court award the Freeman nearly $1.7 million in attorneys' fees and expert witness fees that the company incurred defending itself in the case.
At the FTC
On April 15, the FTC issued its 2014 Annual Highlights report. Among the highlights cited by the FTC were its actions against Instant Checkmate, Inc. and InfoTrack Information Services, Inc. which, according to the FTC report "settled charges that they violated the Fair Credit Reporting Act by providing reports about consumers to users, such as prospective employers and landlords, without taking reasonable steps to make sure that they were accurate, or without making sure their users had a permissible reason to have them."
On April 13th, Maneesha Mithal, Associate Director of the Division of Privacy and Identity Protection in the FTC's Bureau of Consumer Protection, spoke at the National Association of Professional Background Screeners Mid-year conference in Washington DC. Ms. Mithal addressed a number of issues of interest to background screeners share some key tips for consumer reporting agencies:On April 2, the Federal Trade Commission (FTC) issued a new brochure for job applicants and employees and reminded employers of its joint guidance with the EEOC on the conduct of background checks. The two publications are available from the FTC website.
Welcome to the eVerify Challenge Question!
SPONSORED BY


ONE SITE! MANY SUPPLIERS!
The 2015-16 SUPPLIERS TO THE BACKGROUND
SCREENING INDUSTRY BUYERS GUIDE IS HERE!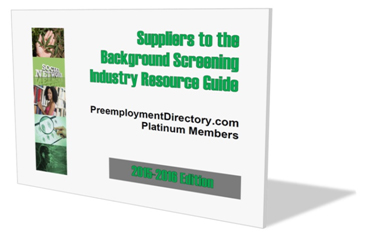 DOWNLOAD YOUR COPY OF THE 2015-16 BUYERS GUIDE NOW!
Welcome to the eVerify Challenge Question!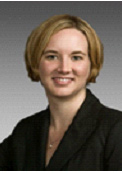 Nicole A. Kersey
Managing Director, Kersey Immigration Compliance, LLC

nkersey@kerseyimmigration.com
Nicole A. ("Nici") Kersey is an attorney whose practice is dedicated to employment-based immigration, with a focus on the Form I-9, E-Verify, and related immigration compliance issues. Nici represents employers before, during, and after Form I-9 inspections by Immigration and Customs Enforcement (ICE), providing practical advice to and serving as an advocate for employers during negotiations and litigation relating to fines for I-9 violations. She is a frequent trainer and speaker on I-9 and E-Verify issues. Nici is a graduate of the University of Virginia School of Law and provides pro bono representation to the spouses of U.S. soldiers and to arts organizations.
The Challenge Question:
Can I require that my employees provide an e-mail address in Section 1 of the Form I-9?
The new Form I-9 has an e-mail address field in Section 1, and I understand that it may be used by the Department of Homeland Security to notify an employee of a Tentative Nonconfirmation (and to provide relevant updates) in E-Verify. Can I require that my employees complete this field so that they receive these updates?
A. Yes. I-9 regulations state that all employers must require employees to complete this field.

B. Yes. The field is optional, but it is up to the employer to decide whether employees must provide the e-mail address.

C. No. It is an optional field, and it is up to the employee whether to provide an e-mail address.

D. No. Only E-Verify users may require e-mail addresses.
The Long Arm of E-Verify Monitoring and Compliance
The latest and greatest E-Verify enhancements for FY2015, include enhanced "data analytics" which enable DHS to closely monitor and prevent potential misuse. Many HR Managers were oblivious to DHS' Monitoring and Compliance (M&C) branch, and all of the associated (scary) audit E-Verify system. Shortly after implementation began the comments were heard from unsuspecting HR managers:
"I thought there was no enforcement with E-Verify. That's why I signed up."
"What happens if I make a few mistakes? Will I then be subjected to an audit?"
"How many audits have they conducted, and how have they turned out?
And like clockwork, the United States Citizenship and Immigration Services (USCIS) just published a new report which sheds some light on M&C's recent compliance activity during the past few years and the potential consequences of misusing the system. Have you been contacted by the E-Verify M&C unit and wondered why? Are you concerned about the potential repercussions? Read-on to learn all about this "silent" E-Verify enforcement tool and what it may mean for your organization.
Source: http://www.lawlogix.com/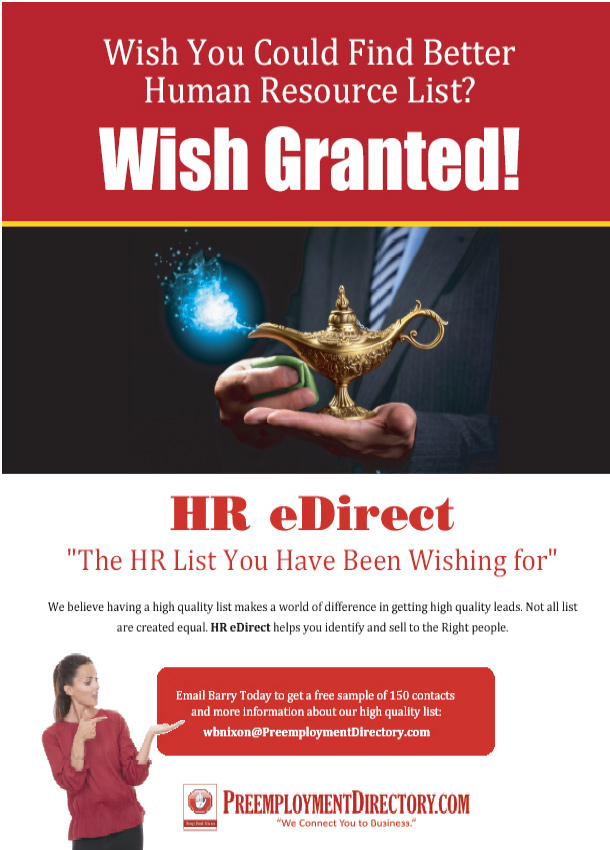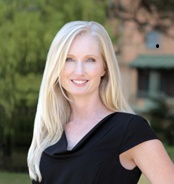 Grab a latte and pull up a chair and join us for a great interview with Sarah Price, Vice President, Priority Backgrounds.

Prior to coming into the background screening industry Sarah worked for a major legal publication in the marketing and advertising division. She left there to help the Triangle United Way, taking corporate groups on tours of the nonprofits that benefited from their annual campaigns.
Sarah smiled as she shared she took some time off to raise her two girls.
Once she rejoined the workforce she spent 10 years establishing their legal division, CourtLogic, as the premier provider of real time NC court data for lawyers and private investigators in North Carolina, we realized there was a need for accurate, timely NC court records in the screening industry. In 2005 we started Priority Backgrounds division to relieve screening companies of the stress of constant AOC and expungment law changes in North Carolina.
She noted that one of the things she likes about the industry is that there are some wonderful people she has met and many of her business relationships have turned into strong friendships. She looks forward to seeing everyone each year at various conferences. Sarah exclaimed "Who says you can't be successful while having a great time? The folks in this industry have mastered that concept."
Changing the conversation to her company she said "We have been retrieving data from the NC court system for 15 years. We are experts in retrieving and interpreting NC court records and are always here to help answer questions regarding clerk's codes, abbreviations, etc. We follow proposed law changes that affect the screening industry and pride ourselves on excellent customer service.
She added "Our customers will tell you we pride ourselves on customer service. If they ever have a question about a case disposition, clerk's abbreviation, etc. they know they can call or email me and I will take the time to research for them, calling the clerk directly to get an answer if necessary.

On the personal side Sarah shared that a close friend recently went to a used book sale and bought books for all of her girlfriends. "Her choice for me was "Dandelion," a true story about a woman growing up in the 1960's who dated some very famous rock musicians. It's an interesting read so far…"

Before ending the interview Sarah shared her favorite quote, "If ignorance is bliss, why aren't more people happy?" -Thomas Jefferson.
For more information about Priority Backgrounds or to talk with Sarah she can be reached at 800-792-4339 or online at sprice@prioritybackgrounds.com.


STOP STRUGGLING WITH WRITING AND PUBLISHING YOUR NEWSLETTER:
We can help you have a high quality e-newsletter to help nurture your relationship with your clients and attract new clients. Our customized newsletter service will take over your newsletter task or create a new one for you. We can manage the creation of your newsletter for you.
We are constantly researching information to use for The Background Buzz and you can put our research to use for you. Using the information rich content from The Background Buzz (minus the ads and competitors information) we will create a custom newsletter for you.
Use your staff's time to do more valuable work and save all the hassle of researching or writing articles, formatting and managing all the other ezine tasks with our customized ezine process.
Contact Barry Nixon at 949-770-5264 or at wbnixon@PreemploymentDirectory.com for more information.
Termination of Employment for Failing Random Drug Test Upheld
Where safety is a critical component of an employee's duties, employers' drug and alcohol policies are more likely to be enforceable. The Full Bench of the Fair Work Commission recently upheld the termination of employment of an employee who returned a positive test for cannabis in a random drug test. Employer policies, which provide for disciplinary action including dismissal where an employee tests positive for cannabis may, at least in the context of safety critical work, be judged to be lawful and reasonable. Make sure your drug and alcohol policy expressly states that disciplinary action including dismissal will be taken where an employee fails to comply.

A Sniff Too Far? Arbitrator Rules Employer Cannot Conduct Random Drug Searches Using Drug Sniffing Dogs
An arbitrator was required to determine whether Agrium Vanscoy Potash Operations could require employees to submit to a search from a drug sniffing dog before they could enter the potash mine. The Union grieved against this policy, alleging that requiring all employees to submit to the random search process was "an unjustifiable violation of employees' fundamental right of 'privacy'." The arbitrator concluded that a drug sniffing dog is a search that could interfere with an employee's informational privacy and that Agrium did not have reasonable grounds. Employers will need specific evidence of a substance abuse problem before they can require employees to submit to drug searches or testing, even minimally invasive searches by drug sniffing dogs.




Fraud Case Highlights Recruitment Risks
Employers are too trusting during the recruitment process and shouldn't take information at face value, says The Risk Advisory Group. This warning follows the news that a woman stole £17,000 from her employer after hiding a previous workplace fraud. The case's judge noted that she had kept this information to herself during the recruitment process but The Risk Advisory Group says that deception on behalf of an employer is not an excuse for hiring a rogue candidate. "It's no surprise that job candidates will aim to hide details they'd prefer a potential employer not to know about," said Michael Whittington, head of employee screening. "But it's a two-way process. Employers need to be aware of these vulnerabilities when putting people into positions of trust and conduct thorough background checks."



Disruptive Hiring: Onfido's Technology Checks Out With Top Investors
Global companies are increasingly reliant on the services of on-demand contractors. They need to hire fast, but are often held up by background checking processes that are bureaucratic, slow and expensive to use. So, disruptive technology that renders cumbersome processes obsolete will naturally attract the business of clients, and for the entrepreneurs behind the technology, the attention and the cash of heavyweight investors from the worlds of technology, HR and the sharing economy. That is exactly what Onfido, a tech startup has just done. Onfido's technology allows the thousands of companies to carry out global, remote verification on the workers that use their platforms. It can run background checks on everything from identity checks to criminal checks, overhauling the cumbersome paper-based process.





Child Safeguarding Rules Force Recruiters to Check All Candidates' Compliance
Guidance around working with young children has seen recruiters change how they recruit and screen candidates, in some cases going through thousands of people on their books to check compliance. The Department for Education published guidance announcing 'disqualification by association' late last year and updated in February this year. This effectively bars people from working with children under the age of eight if they live or work in the same household as someone who is disqualified from working with young children. Lauren Thompson, Classpeople's compliance officer, said the disqualification by association requirement relies on self-disclosure, which means recruiters must ask candidates to provide information about someone who lives or works in their household.



ADVERTISERS IN THIS EDITION

| | | | |
| --- | --- | --- | --- |
| | | | Background Screening Jobs |
Visit the Job Board for the Employment and Tenant Screening Industry. Here you will find resumes of people with industry experience and employers seeking applicants with experience in Employment and Tenant Screening and related businesses.
www.backgroundscreeningjobs.com

Feature Education:
FCRA Basic Certification Webinar Series Update

The FCRA Basic Certification program series is now available for purchase.
2015 Events ( Click Here to View full list of Events ) - Updated Monthly
SHRM State Conferences, visit http://www.shrm.org/Conferences/StateAffilliateConferences/Pages/default.aspx
Drug and Alcohol Testing Industry Association (DATIA), 2013 Training Course Schedule, visit
http://datia.org
SAPAA Training Institute Learning Events, http://www.sapaa.com/
CUPA-HR Conferences: http://www.cupahr.org/
World Federation of People Management Associations, Events, http://www.wfpma.com/events/by-region#quicktabs-tab-view__events__page_3-4