NYC Mayor Signs Law Banning Credit Checks
NYC Mayor Bill DeBlasio signed a bill (Int. 0261-2014) that amends the City's Human Rights Law to prohibit most employers from inquiring into or considering a prospective or current employee's credit history when making employment decisions. The law will take effect on September 3, 2015. NYC's new law is among the broadest bans in the nation and will effectively eliminate the use of credit history for many employers in the City. NYC employers should start to review their background check policies and make any necessary changes. The price for non-compliance is steep, as the law affords aggrieved applicants and employees a private right of action with the promise of generous remedies.



Home Depot Reaches $1.8M Class Action Settlement Over Background Checks
A $1.8 million class action settlement has been reached to resolve charges against Home Depot over allegedly violating the FCRA by not having proper background check forms for its job applicants. According to the agreement, Class Members will receive anywhere from $15 to $100. The proposed class includes about 120,000 individuals who applied for jobs with Home Depot, in which the alleged illegal background check forms were used, beginning in April 24, 2011 to May 11, 2015. "In addition to this monetary relief, Home Depot has agreed to no longer use the offending forms, and to use a background check form that complies with the FCRA," the motion to approve the Home Depot class action settlement says. According to the Home Depot class action lawsuit, the retailer "violated the FCRA by including releases of liability in their preauthorization background and/or credit check disclosure forms."



If the FTC Comes to Call

"What happens if I'm the target of an FTC investigation involving data security?" FTC staff typically begins with an informal investigation, usually by reviewing publicly available information or even reaching out to the company directly. Sometimes no further action is necessary. The next step is to review this information and consider both the facts and potential legal theories. Once the facts are reviewed, if there is reason to believe the law has been violated, FTC staff will make a recommendation to the Commission to proceed with an administrative action or seek relief in federal court. Just because a company is the subject of an investigation does not mean that it broke the law.

As the background screening industry continues to get more competitive the firms that will ultimately succeed will be those that create competitive advantage through their people by offering continuous learning opportunities to heightened their knowledge and capabilities. We believe that having employees that are very knowledgeable about the legal landscape of background screening is essential to continued success.





We are grateful to Larry D. Henry who began his law career with the Army JAGC where he tried over 2,000 cases. After the Army he relocated to Tulsa. In 1981, the founder of DAC Services contacted Mr. Henry's firm for assistance in creating a background screening company. Since Mr. Henry's practice was employment law, the firm believed this fell within his area and as they say: "the rest is history". His practice has kept him in continual contact with the background screening industry, and he is a nationally recognized expert in the area of background screening.

Mr. Henry's practice is concentrated on employment law and in specific, background screening of employees. He represents consumer reporting agencies throughout the United States and two national trade associations. He is the author of the Criminal Records Manual and the on line reference site:CRAHelpDesk.com, and he is a frequent presenter across the country on various topics dealing with background screening.
Question:
ABC, Inc. conducts background checks for its employee applicants. ABC conducts business in the following states and makes hires in each of them: California, Oregon, Washington, Arizona, Nevada, and Utah. Which states have a prohibition on reporting sex offender registry information?
b. California, Arizona and Nevada
d. California, Nevada and Oregon
New Montana Law Protects Employee Social Media Accounts

Montana has become the 20th state to enact a law protecting employees from employer interference with personal social media accounts. The law prohibits employers from requiring or requesting that a current or prospective employee: disclose a username or password to his or her personal social media account; access a personal social media account in the presence of the employer; or divulge any information contained on personal social media. Employers may not take adverse action against a current or prospective employee for refusing to engage in such activity. In the event of a violation of the law, employees may pursue a private right of action in small claims court, with damages limited to $500 or actual damages, and legal costs to the prevailing party.



Koch Industries Decision to 'Ban The Box' Signals Broad, Growing Appeal for Fair-Hiring Practices

Koch Industries, Inc.'s announcement that it will remove conviction history questions from its job applications is the latest sign that momentum for criminal justice reform and fair-hiring practices is building on both sides of the political aisle and across the business community. Koch Industries, a major funder and advocate of criminal justice reform, joins Walmart, Target, Home Depot, Bed Bath & Beyond, and other large national employers in adopting ban-the-box. "The fact that more and more of our nation's major employers—including a company like Koch Industries that is synonymous with conservative politics—are choosing to embrace fair-chance hiring policies shows that this is an idea with broad appeal whose time has come," said Christine Owens, executive director of the National Employment Law Project.



Laborer Files Discrimination Charge Against Apple
A construction worker who lost his job on Apple's new campus because of a 2008 felony conviction said he filed a complaint with the EEOC alleging discrimination. The complaint could trigger an investigation of the tech giant's hiring practices, which became the subject of controversy when Apple was barring felons from construction jobs. If the commission sues, it could chart legal territory regarding criminal histories and employment. The commission has sued companies like BMW and Dollar General for their hiring practices involving criminal background checks. Those cases are still pending. But experts say there have been relatively few legal challenges. "It is somewhat an underdeveloped area of the law," said Lisa Klerman, director of the USC Gould School of Law Mediation Clinic.



Oregon House Passes 'Ban the Box' Bill, Aimed at Helping Ex-Cons Get Jobs
The House approved a bill to ban employers from asking about a job candidate's criminal history on an application. The bill is a watered-down version from what lawmakers first proposed. The original House Bill would have prohibited employers from conducting a background check before a conditional job offer; the amended version allows them to discuss an applicant's criminal record at an interview. Democratic supporters say the new version still gives applicants a chance to discuss their criminal record face to face with employers. Portland Mayor Charlie Hales recently pushed for a similar city ordinance but tabled it after business groups expressed concern that it would burden employers.



White House Backs Student Data Privacy Bill
Introduced by Reps. Luke Messer (R-Ind.) and Jared Polis (D-Colo.), a new measure would bar school technology vendors from selling student information to third parties or from creating student profiles for non-educational purposes. The bill is known as the Student Digital Privacy and Parental Rights Act. Some in the tech industry have worried such restrictions could prevent the legitimate use of student data to invent new products and tailor existing ones to individual student's needs. The bill tries to account for this concern by allowing providers to use data to personalize students' learning and improve products with de-identified student data.



Connecticut Enacts Employee Online Privacy Law
On May 19, Gov. Dannel P. Malloy signed into law Public Act No. 15-6, titled "An Act Concerning Employee Online Privacy." The act applies to both employees and job applicants and prohibits employers from requiring or requesting employees or applicants to (1) provide the employer with a user name, password, or other means to access the employee's or applicant's personal online account (such as e-mail, social media and retail-based Internet websites); (2) authenticate or access a personal online account in the presence of the employer's representative; or (3) invite, or accept an invitation from, the employer to join a group affiliated with any personal online account. The act is effective October 1.



FCRA Lawsuit Against Bank of America Denied
U.S. District Judge Consuelo B. Marshall, a federal judge, in the California Central District Court has denied a class action lawsuit that claimed Bank of America NA violated the federal Fair Credit Reporting Act (FCRA) by obtaining consumer reports for background checks on prospective and current employees using authorization disclosures that did not comply with the FCRA.
Judge Marshall ruled that both authorization forms used by bank of America were "clear and conspicuous," disclosed that a consumer report may be obtained for employment purposes, were in a document that consisted solely of the disclosure, and that the plaintiffs each authorized the procurement of their consumer reports. The Court found that the authorization forms used by Bank of America met the FCRA's disclosure requirements. The case is Newton v. Bank of America, National Association et al, 2:14-cv-03714, in the California Central District Court.
Source: ESRCheck, ESR News Blog


What Will Legal Marijuana Cost Employers?
Some 23 states have legalized medical marijuana, four plus the District of Columbia have legalized the drug for recreational use. This growth in the marijuana industry creates two sets of problems for employers: increased marijuana use – and all the costs this brings in the form of accidents and lost productivity – and costly litigation.
Employers face costly litigation as case law surrounding legal marijuana develops. There are several things employers can do to protect themselves.
1) Stay up to date with the changing legal landscape and adjust your workplace policies accordingly.
2) Remember that marijuana is still illegal under federal law.
3) Band together with other employers to monitor state legislation.
3) Take action with legislators to ensure workplace protections are included in any marijuana laws.
4) Educate your workforce about the dangers marijuana poses to children, families, and the workplace.
5) Challenge the notion that marijuana is medicine, or you may soon be paying for it in your health insurance program. No marijuana medicines being sold in states that legalized them have been approved by FDA as pure, safe, or effective. Doctors cannot prescribe them and pharmacies cannot sell them.

Marijuana in the Workplace

Colorado and Washington, as well as the District of Columbia, have enacted laws legalizing the recreational use of marijuana. Those jurisdictions and twenty-one other states have also legalized the use of medical marijuana. Meanwhile, U.S. Code still outlaws the use of marijuana, and programs funded by or under the direction of the federal government mandate drug testing that includes testing for marijuana. The Journal of Occupational and Environmental Medicine published an article that presents a good overview of the issues associated with the use of marijuana in the workplace. Given the complex environment surrounding marijuana use, legal and illegal, employers need to assess the risks associated with the use of marijuana and other impairment-causing substances, create policies and develop plans.



Federal Government Study Shows Persistent Substance Abuse In U.S. Workforce
Data from the SAMHSA study for the 2008-2012 periods indicated that an annual average of 8.7% of full-time workers in the 18-64 age range used alcohol heavily in the past month, 8.6% used illicit drugs in the past month, and 9.5% were dependent on or abused alcohol or illicit drugs in the past year.
Demographics play a role in the data. Prior research shows heavy alcohol use and illicit drug use are more common among males and younger workers (through age 34), than among females and older workers (age 35 and above). Industries with younger, predominantly male workers thus were found to have higher alcohol and drug use rates. However, researchers reported no discernible trend toward increased or decreased substance use in the data for this period compared to that for 2003 through 2007.
SAMHSA observed: "An effective substance abuse testing policy may help employers reduce the incidences of drug and alcohol abuse in their workplaces.

Workplace Drug Testing in the Era of Legal Marijuana
The passage of public ballot and legislative initiatives has resulted in medical marijuana laws in 23 states and the District of Columbia and approval of legal recreational use of marijuana by adults in Colorado and Washington in 2012, and in Alaska, Oregon, and the District of Columbia in 2014. This shift in drug policy has created significant concern and confusion for many employers, employees, and job applicants about workplace drug testing in general and testing for marijuana specifically.
This report provides guidance for employers about drug testing employees and job applicants for marijuana use in the workplace in the context of the current legal environment. It also discusses improvements in the science and technology of drug testing not only for marijuana but for other drugs of abuse. The recommendations made in this report to update workplace drug testing respond to the rapidly changing drug abuse environment in the workplace.

DOT Approves Electronic Forms for Drug Testing
The Final Rule allows employers, collectors, laboratories, and Medical Review Officer to use the electronic version of the Federal Drug Testing Custody and Control Form (eCCF) in the DOT-regulated drug testing program. The FR can be viewed at (http://www.gpo.gov/fdsys/pkg/FR-2015-04-13/pdf/2015-08256.pdf). The final rule is effective April 13, 2015. Employers and their service agents can begin using the eCCF only when the employer's laboratory has been approved by the Department of Health and Human Services National Laboratory Certification Program (NLCP). For more information regarding this approval process, contact NLCP at 919-541-7242 or at nlcp@rti.orgds the DOT's definition of the CCF to include the OMB-approved eCCF.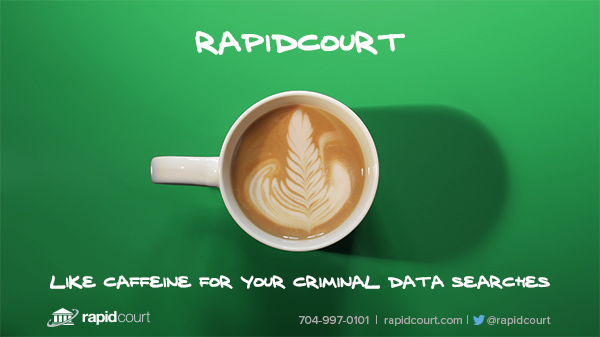 Public Record Update
By Mike Sankey, PRRN
NAPBS Accreditation: The Grandfathering Issue
The Le Brea tar pits in Los Angeles contain fossils ranging from saber tooth cats to Mammoths to dire wolves. If you are typical of many Consumer Reporting Agencies and have been in business any length of time your files probably contain some fossilized contracts with clients—contracts that do not contain all the stipulations that are required to become accredited.
At the NAPBS accreditation meeting in Nashville, the question came up about these "fossilized contracts." The question was "The accreditation standard requires that our contract with employers contain certain stipulations. If our existing contract does not contain a required stipulation, do we have to go back to several hundred clients and get them to sign a new agreement that does contain the missing stipulation or, can we just revise our contract to contain the stipulation and go forward?"
The answer was that you do NOT have to go back and get previous clients to sign new contracts—but you DO need to revise your current contract and use it going forward. Many CRAs have reviewed the accreditation standard for client agreements, looked at their client agreement, looked at their client list, pondered the process for having all these clients sign a new agreement—and taken a nap on accreditation. The flexibility of grandfathering some of these contracts should wake you up from your nap if this has been the problem.

Source: CRAHelpDesk.com, Industry News

The Public Record Research System - PRRS
PRRS is the ultimate public record resource! Subscribers have in seconds all the essential information about how to access public records directly from 26,000+ government agencies and institutions at the county, state and federal levels. Subscriber know all access methods (including if online), indexing and search requirements, restrictions, and fees. The Courts Section informs you when online searching is or is not equivalent to onsite research for most courts. PRRS consists of 7 individual BRB databases. Subscriptions are also offered on an ala carte basis.
Public Record Retriever Network - www.PRRN.us
The CRA Help Desk - www.CRAHelpDesk.com
Motor Vehicle Record Decoder - www.MVRDecoder.com
BRB's Public Record Blog - www.publicrecordsblog.net
BRB's Bookstore - www.brbpublications.com/books/

Latest Study from First Advantage Reveals Background Screening Trends in Asia Pacific
First Advantage, announced the release of the First Advantage 2014 Background Screening Trends Report for Asia Pacific.
Employees remain the most valuable assets in any organisation and with multinational companies expanding their footprints in Asia Pacific region, the challenges associated with hiring the right candidates have increased. To ensure that the most suitable talent comes on board, it is imperative to be aware of the candidate's background. First Advantage conducts 2 million background checks a year in Asia Pacific and found a 6.5% increase in candidates misrepresenting their curriculum vitae ( CV). It is therefore extremely important for the employers to perform thorough background checks on their candidates, which can help in avoiding unwarranted situations that may be instrumental in compromising the security or integrity of their organisations.
This latest study reveals key macro and micro trends and also provides the insight for organizations to benchmark their current programs and fine-tune their existing screening practices.


Kevin Coy is a Partner in the Washington DC office of Arnall Golden Gregory LLP. Kevin
advises background screening companies and other clients on a wide range of privacy and consumer regulatory issues, including Fair Credit Reporting Act, Gramm Leach Bliley Act,
Drivers' Privacy Protection Act, and Dodd Frank Act compliance issues, as well as data breach matters. Kevin also represents clients with matters before the Federal Trade Commission, the Consumer Financial Protection Bureau, and other consumer protection agencies.
Kevin can be contacted at Kevin.Coy@agg.com or 202-677-4034.
THE WASHINGTON REPORT
May 2015
At the EEOC
On May 5th, a federal district court denied DolGenCorp LLC's (Dollar General) attempt to use discovery to obtain the Equal Employment Opportunity Commission's (EEOC) policies regarding the agency's own use of criminal background checks in employment decisions.
On April 23rd, the EEOC urged a federal district court to deny BMW Manufacturing Co. LLC's (BMW) attempt to compel the agency to turn over its analysis of BMW's background check policy in a racial discrimination lawsuit. On the same day, BMW filed the initial motion to compel the EEOC to produce, in particular, a "spreadsheet created by the EEOC's expert" related to BMW's background check policy.
At the FTC
On May 21st, Federal Trade Commission ("FTC") Commissioner Joshua Wright spoke before an audience at the U.S. Chamber of Commerce on the regulation of the Internet of Things. Commissioner Wright used his remarks to question some aspects of the Commission's approach to regulation and enforcement in the areas of privacy and consumer protection more generally. Commissioner Wright's critique focused on five primary points which he formulated as his top "FTC do's and don'ts") for the Commission.
On May 5th, testimony resumed in the FTC's administrative action against LabMD for alleged data security violations. In addition to the testimony, LabMD continued its efforts to have the case dismissed, filing a motion with the administrative law judge in late April on a range of grounds, including claims that the case should be dismissed on due process grounds around alleged failings by the FTC to properly investigate the incident that gave rise to the FTC action. LabMD also is seeking to have FTC Chairwoman Ramirez disqualified from participating in the proceedings at the Commission level claiming that she "has been irrevocably tainted and compromised."
Welcome to the eVerify Challenge Question!
SPONSORED BY


ONE SITE! MANY SUPPLIERS!
The 2015-16 SUPPLIERS TO THE BACKGROUND
SCREENING INDUSTRY BUYERS GUIDE IS HERE!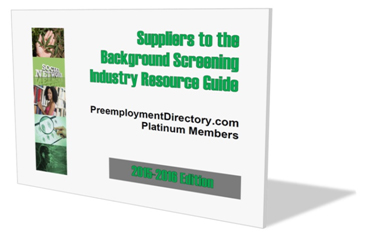 DOWNLOAD YOUR COPY OF THE 2015-16 BUYERS GUIDE NOW!
Welcome to the eVerify Challenge Question!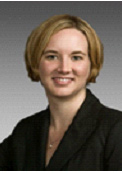 Nicole A. Kersey
Managing Director, Kersey Immigration Compliance, LLC

nkersey@kerseyimmigration.com
Nicole A. ("Nici") Kersey is an attorney whose practice is dedicated to employment-based immigration, with a focus on the Form I-9, E-Verify, and related immigration compliance issues. Nici represents employers before, during, and after Form I-9 inspections by Immigration and Customs Enforcement (ICE), providing practical advice to and serving as an advocate for employers during negotiations and litigation relating to fines for I-9 violations. She is a frequent trainer and speaker on I-9 and E-Verify issues. Nici is a graduate of the University of Virginia School of Law and provides pro bono representation to the spouses of U.S. soldiers and to arts organizations.
The Challenge Question:
Why is there a telephone number field on the I-9?
I'm looking at the new Form I-9 that we started using in May (2013), and it has a place for my employees to list their telephone numbers. Why is this field on the I-9?
A. To allow the government to contact the employee if necessary.
B. Because of all the monkeys.
C. For telemarketing purposes.
D. For the census.
Hiring Undocumented Workers May Cost Companies Their Healthcare Plans

Employers concerned about incurring fines or criminal liability for hiring undocumented workers now face a new challenge: large healthcare payouts and contract litigation when stop loss carriers refuse to honor claims arising from an undocumented employee's policy. In a recent case before a U.S. District California Court, a small business sued its stop-loss carrier to compel payment of medical expenses resulting from the care of an undocumented worker's U.S. citizen children. Although the Court held against the stop-loss carrier in this instance, companies operating in states without laws that explicitly protect undocumented workers may face a very different outcome if their employees turn out to be undocumented despite presenting a reasonably valid work authorization document during the Form I-9 process.



Is Lacking the Means an Excuse for Failure to Verify?

A San Antonio bakery was fined nearly $15,000 for not properly verifying employment eligibility for the majority of its staff, in violation of Form I-9 hiring regulations. ICE alleged that the bakery's owners failed to produce nine Form I-9s, and also did not properly complete 23 of the hiring documents, a sign of the business acting in "bad faith." The owners explained that they did not have the means to distinguish the falsified hiring documents from genuine ones. Had they utilized E-Verify they could have easily run a background check on new hires, and had they taken advantage of electronic Form I-9s, completing the documents would have been much easier.



Kenneth McPeek Racing Stables, Inc. is Ordered to Pay a Large Fine Resulting from Form I-9 Violations

A thoroughbred racehorse training business recently failed to comply with Form I-9 requirements. Following the hearing, Kenneth McPeek Racing Stables, Inc. was ordered to pay a large fine due to Form I-9 violations. Though the penalty levied against the business could have been much larger, the lengthy process that began with a Form I-9 audit still resulted in substantial damages. Businesses should not rely on penalty reductions to escape Form I-9 violations. Though McPeek saw the fine lowered, his business still owes over $35,000 in government fines. The most effective way to avoid Form I-9 infractions is to remain diligent about how they are completed and stored.



Rick Perry's E-Verify Order Contradicts Hiring Regulations

Texas Governor Rick Perry issued an executive order requiring state agencies and contractors to utilize the E-Verify federal employment eligibility verification service, and encouraged private businesses to do the same. However, there are problems with the order in terms of when hiring managers should use the program. According to Perry's order, all agencies under the direction of the state governor must check on the eligibility of all current and prospective agency employees with the E-Verify system. Perry's choice to require state agencies to use the program is setting a good example, but when he asks that "current and prospective employees" use the background check system, he's contradicting federal hiring regulations.

Read more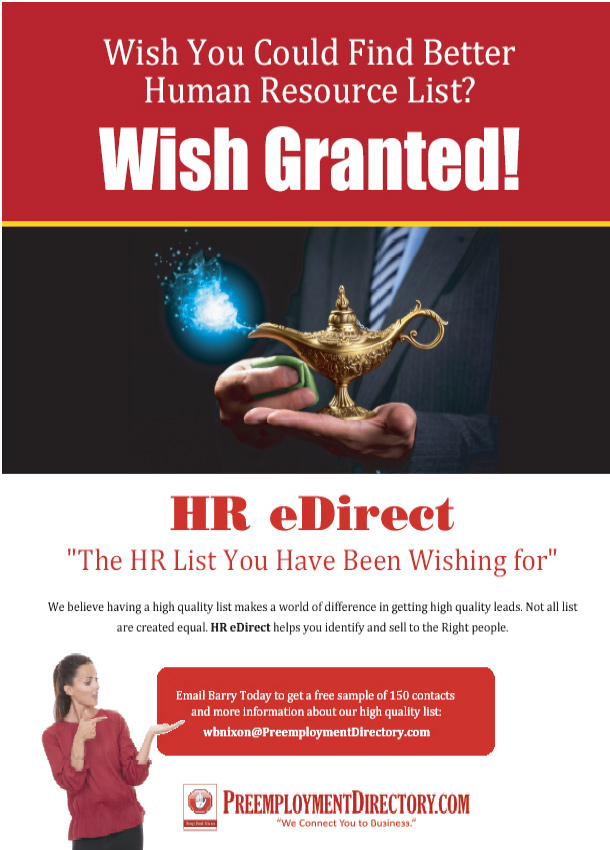 Jobless Claims in U.S. Fall Over Past
The average number of Americans filing for unemployment benefits over the past four weeks dropped to a 15-year low, a sign the labor market continues to strengthen.
The four-week average for jobless claims decreased to 266,250 in the period ended May 16 from 271,750, a Labor Department report showed Thursday in Washington.
"It's indicative of a labor market that's showing no signs of reversal even if the pace of job growth is going to slow," said Eric Green, head of U.S. economic research at TD Securities USA LLC in New York. Whether it's 260,000 or 274,000, "the theme here is claims are very low."



STOP STRUGGLING WITH WRITING AND PUBLISHING YOUR NEWSLETTER:
We can help you have a high quality e-newsletter to help nurture your relationship with your clients and attract new clients. Our customized newsletter service will take over your newsletter task or create a new one for you. We can manage the creation of your newsletter for you.
We are constantly researching information to use for The Background Buzz and you can put our research to use for you. Using the information rich content from The Background Buzz (minus the ads and competitors information) we will create a custom newsletter for you.
Use your staff's time to do more valuable work and save all the hassle of researching or writing articles, formatting and managing all the other ezine tasks with our customized ezine process.
Contact Barry Nixon at 949-770-5264 or at wbnixon@PreemploymentDirectory.com for more information.
Interim Order Permitting Drug and Alcohol Testing To Continue Upheld
In Teck Coal Limited v United Steel, Paper and Forestry, Rubber, Manufacturing, Energy, Allied Industrial and
Service Workers International Union, Local Union No 9346 , 2014 CanLII 5829 , the BC Labour Relations Board
upheld the interim order of an arbitrator that had permitted the employer to continue testing pending a decision on
the union's grievance against the employer's mandatory random alcohol and drug policy.
The arbitrator had noted the existence of extensive and substantial evidence to support the employer's case
that testing led to a reduction of safety risk from a preventative standpoint. He had concluded that the risk of
industrial accident carried greater potential for irreparable harm than the harm to employee privacy interests
caused by continuation of drug and alcohol testing pending the hearing and decision. The Board held that the arbitrator had not erred in reaching that conclusion nor had he erred in distinguishing other arbitral cases on the
facts. The arbitrator had given detailed and careful consideration to the union's position. He had provided a
sufficiently reasoned analysis for his decision not to grant the union's application for an interim stay and there was
no nothing to justify intervention by the Board.
Source: Norton Rose Fulbright blog network, click here to go to original Case Note
Germany Toughens up on Data Retention
German policymakers have moved to strengthen data retention laws, insisting that information will only be stored in Germany, and for much shorter periods, after the European Court of Justice struck down EU legislation that required data storage for longer periods. In 2010, Germany's constitutional court struck down a previous data retention bill on grounds that it violated users' privacy by broadly collecting and storing data from all users. That law allowed for data storage in Germany, or other EU countries, for six months. The new draft bill states that data must be stored in Germany, which has been rocked by revelations over US data espionage since 2013.


'Ban the Box' and Responsible Business

Those who have made mistakes in life are up against significant blockers to re-enter the workplace, and are
therefore likely to fall back into the world of crime. Business in the Community's (BITC) 'Ban the Box' scheme is
one solution helping offenders find skilled and sustainable work. This scheme removes the tick box, asking
whether applicants have criminal convictions, and asks this question later in the application process, ensuring a
fair assessment of the candidate from the get-go. Security and safety still remain high on the agenda for
participating businesses, with the severity of the crime considered in the hiring process.



ADVERTISERS IN THIS EDITION

| | | | |
| --- | --- | --- | --- |
| | | | Background Screening Jobs |
Visit the Job Board for the Employment and Tenant Screening Industry. Here you will find resumes of people with industry experience and employers seeking applicants with experience in Employment and Tenant Screening and related businesses.
www.backgroundscreeningjobs.com

Feature Education:
FCRA Basic Certification Webinar Series Update

The FCRA Basic Certification program series is now available for purchase.
2015 Events ( Click Here to View full list of Events ) - Updated Monthly
SHRM State Conferences, visit http://www.shrm.org/Conferences/StateAffilliateConferences/Pages/default.aspx
Drug and Alcohol Testing Industry Association (DATIA), 2013 Training Course Schedule, visit
http://datia.org
SAPAA Training Institute Learning Events, http://www.sapaa.com/
CUPA-HR Conferences: http://www.cupahr.org/
World Federation of People Management Associations, Events, http://www.wfpma.com/events/by-region#quicktabs-tab-view__events__page_3-4