How to Avoid Negligent Credentialing Liability
Since the seminal decision Darling v. Charleston Community Memorial Hospital (1965) was issued, approximately 40 states have adopted this liability standard. Sometimes referred to as "negligent hiring or selection" or "negligent retention," this duty applies not only to hospitals but also to managed care entities, such as physician-hospital organizations and independent practice associations. Similarly, The Joint Commission, other hospital accrediting bodies, and state licensing boards impose clear and detailed obligations on hospitals and medical staffs to vet physicians' qualifications at the time of appointment and reappointment and to continuously monitor their practices to ensure ongoing compliance with accepted standards of patient care services.
Source: http://www.jdsupra.com

Employers Running Background Checks: Top 10 Tips to Avoid Joining the Fair Credit Reporting Act Litigation "Club"
What do Whole Foods, Chuck E. Cheese, Michael's Stores, Dollar General, Panera, Publix, and K-Mart have in common? Each of these companies has faced lawsuits (including class actions) under the Fair Credit Reporting Act ("FCRA"). Although Congress passed the FCRA way back in 1970 and litigation has focused on credit reporting agencies' duties under the law, class action plaintiff firms have recently focused on the FCRA's employer-related provisions. Several large settlements (such as Publix's $6.8 million class action settlement, Dollar General's $4 million, and K-Mart's $ 3 million) have spurred further litigation. While some of the alleged FCRA violations may appear minor or technical in nature, these "technical violations" still result in costly lawsuits. Employers should re-familiarize themselves with the FCRA to avoid becoming class action defendants.

Source: http://www.jdsupra.com/

Food Lion Job Applicants Reach $3M Background Check Class Action Settlement
A group of job applicants say they support the almost $3 million class action settlement reached with Food Lion, LLC and its parent company Delhaize America, LLC over allegedly illegal background check procedures by the east coast grocery store chain. Lead plaintiff Jeneen Brown is asking the North Carolina federal judge to approve the class action settlement for the almost 60,000 class members in the March 2 memorandum in support of the unopposed motion for preliminary approval of the class action settlement.
The class is for those who applied to work at grocery store chains owned and operated by Delhaize America such as Food Lion, Hannaford, Bottom Dollar, Harvey's Supermarket and Sweetbay.
Source: http://topclassactions.com/

Fourth Circuit Deals Body Blow To EEOC Hiring Check Enforcement Litigation
The U.S. Court of Appeals for the Fourth Circuit dealt a lethal blow to the EEOC's hiring check enforcement litigation inEEOC v. Freeman, No.13-2365 (4th Cir. Feb. 20, 2015). The decision affirms a summary judgment ruling by Judge Roger Titus of the U.S. District Court for the District of Maryland last August (discussed here ), which dismissed the EEOC's nationwide pattern or practice lawsuit due to the EEOC's reliance on "laughable" and "unreliable" expert analysis. The EEOC had alleged that Freeman, Inc., a service provider for corporate events, unlawfully relied upon credit and criminal background checks that caused a disparate impact against African-American, Hispanic, and male job applicants. In today's ruling, the Fourth Circuit unanimously affirmed Judge Titus' rejection of the "utterly unreliable analysis" of the EEOC's expert, while a concurring judge went out of his way to chide the EEOC at length for its litigation tactics across this line of systemic background check cases.
Source: http://www.workplaceclassaction.com/

Showdown at The Fifth Circuit Continues: Texas Gets The Last Word On Its Challenge To The EEOC's Criminal Background Guidance
Last year the U.S. District Court for the Northern District of Texas dismissed a high profile lawsuit brought by the State of Texas against the EEOC regarding the its "Enforcement Guidance on the Consideration of Arrest and Conviction Records in Employment Under Title VII." The District Court held that Texas lacked standing to maintain its suit because it did not allege that any enforcement action had been taken against it in relation to the EEOC's guidance.
Texas filed an appeal with the U.S. Court of Appeals for the Fifth Circuit seeking to overturn the dismissal of its novel lawsuit. On January 8, 2015 the EEOC filed its opposition brief and now Texas has filed its reply brief and it is a "must read" for all employers caught in the crosshairs of the EEOC's aggressive litigation approach concerning its criminal background guidance.
Source: http://www.workplaceclassaction.com/

Genwest Transportation Served With FCRA Class Action
Jeffrey Paramo, Plaintiff, has filed a class action lawsuit against Genwest alledging that the firm routinely obtained and used information from consumer reports in connection with their hiring practices without complying with the Fair Credit Reporting Act, 15 U.S.C. § 1681, et seq. ("FCRA"), and the Investigative Consumer Reporting Agencies Act, California Civil Code § 1786, et seq. ("ICRAA").
Plaintiff, individually and on behalf of all others similarly situated, seeks general, compensatory, and punitive damages due to Defendants' systematic and willful violation of the FCRA and the ICRAA, as well as injunctive and declaratory relief for Defendants' violation of California's Unfair Competition Law
Source: http://www.employeescreen.com/iqblog/

Georgia the latest state to 'ban the box' in hiring practices
Albany commission bans the box
As the background screening industry continues to get more competitive the firms that will ultimately succeed will be those that create competitive advantage through their people by offering continuous learning opportunities to heightened their knowledge and capabilities. We believe that having employees that are very knowledgeable about the legal landscape of background screening is essential to continued success.





We are grateful to Larry D. Henry who began his law career with the Army JAGC where he tried over 2,000 cases. After the Army he relocated to Tulsa. In 1981, the founder of DAC Services contacted Mr. Henry's firm for assistance in creating a background screening company. Since Mr. Henry's practice was employment law, the firm believed this fell within his area and as they say: "the rest is history". His practice has kept him in continual contact with the background screening industry, and he is a nationally recognized expert in the area of background screening.

Mr. Henry's practice is concentrated on employment law and in specific, background screening of employees. He represents consumer reporting agencies throughout the United States and two national trade associations. He is the author of the Criminal Records Manual and the on line reference site:CRAHelpDesk.com, and he is a frequent presenter across the country on various topics dealing with background screening.
Legal Marijuana Blurs Workplace Drug Policies
Since California became the first state to permit the sale and possession of medicinal marijuana in 1996, 22 other states and the District of Columbia have passed similar legislation.
More recently, recreational marijuana use has been legalized in four states - Alaska, Oregon, Washington and Colorado - as well as Washington, D.C.
As a result, employers with operations in states where marijuana prohibitions have been relaxed or vacated are challenged to enforce workplace anti-drug policies. In particular, experts say employers could see more employment practices liability claims, driven primarily by lawsuits brought by employees who were fired, disciplined or denied a job based on their use of marijuana in violation of company policies.
Source: http://www.businessinsurance.com
http://www.businessinsurance.com/article/20150315/NEWS08/303159982?tags=|70|79|92|304
(Subscription needed to access)

Source: http://stopthedrugwar.org/


Home Depot Cyber Breach Costs at $33 Million and Counting
Home Depot Inc. incurred $33 million of pretax net expenses related to last year's data breach in 2014, but still cannot estimate the breach's ultimate cost, the Atlanta-based retailer said in its fourth quarter 2014 results, which were issued Tuesday.
Meanwhile, the judge in charge of litigation filed against Home Depot in connection with the breach has set dates for filings in the case.
Source: http://www.businessinsurance.com/

Identity Theft Tops FTC's Consumer Complaint Categories Again in 2014
Identity theft topped the Federal Trade Commission's national ranking of consumer complaints for the 15th consecutive year, while the agency also recorded a large increase in the number of complaints about so-called "imposter" scams, according to the FTC's 2014 Consumer Sentinel Network Data Book , which was released today.
Source: http://www.ftc.gov/



When Will Your Data Breach Happen? Not a Question of If But When
IT security is a growing threat for businesses of every type and no organization is safe. U.S. consumer cyber-attacks in 2013 came at a price of $38 billion, according to the 2013 Norton Cybercrime Report by ZDNet and USA TODAY.
Employees have ready access to company information and are often ignorant about how to detect and prevent breaches because of a general lack of training. That means a cyber-attack at your company is no longer a question of if, but when.

Source: http://www.securityinfowatch.com/

Lessons on Work-Related Fraud and Abuse
The Association of Certified Fraud Examiners recently released its 2014 Report to the Nations on Occupational Fraud and Abuse (the "Report"), which provides interesting statistics and insights for HR professionals hoping to better understand and combat occupational fraud.
The Report is based on a global study of 1,483 cases of occupational fraud, which occurred in over 100 countries, including Canada. Overall the Report provides insight which can help lawyers and HR professionals avoid some of the challenges associated with combatting occupational fraud and abuse.
Source: http://www.jdsupra.com/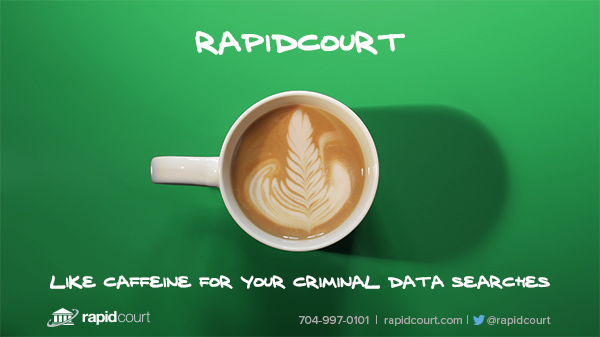 Public Record Update
By Mike Sankey, PRRN
Maine Court Records: More Changes
The Maine Judiciary has reacted to numerous pushbacks regarding their recent centralization of county court record searching.
Over the past nine months the Maine Judiciary has implemented new procedures for all civil and criminal name search requests. The Judicial Branch Service Center in Lewiston, Maine is now designated as the central location for all record search requests for all District and Superior Courts in the State of Maine and the Violations Bureau. All walk-in and mail name search requests made at the local individual courts are no longer honored, they must be sent to Lewiston and submitted on a specific request form, (for details click here ). The public can still obtain documents in person at the corresponding court only of the case file number is known.
This mandate upset a lot of people since it dramatically increased the turnaround time for many record requests. However, the Judiciary recently modified their position in a positive way for certain record researchers and end users.
Special Consideration for Private Investigators
Per a letter sent by the Judiciary to all the court clerks, private investigators may now receive immediate service at all individual courts, instead of mailing requests to the Service Center in Lewiston. The Investigator must provide a copy of his/her current license to the court staff and is then limited to search four (4) names per visit per day. Same fees apply. Thank you to PRRN Member Richard LeBlanc of Court Diligence LLC for alerting us to this news.
Cumberland County Opens Two Courts to Onsite Research
In Cumberland County, the Superior Court and the Portland District Court are once again conducting walk-in Civil & Criminal search requests for the public. This change applies to all court divisions with these two courts. Thank you to PRRN Member Nils Nelson of Maine Public Record Services for alerting us to this news.
About Civil and Criminal Combined Searches
There is another interesting fact about accessing Maine court records. When asked by the requester, the $20.00 clerk search fee can include a search of both the criminal and the civil docket index. However, Mr. Nelson pointed out that if the Clerk is asked for a search of both indices may result in double the turnaround time. For example, If 5 names or less are submitted it can take as long as 5 days per index, thus taking up to 10 days for a search of both indices. If 6 names or more are presented for both civil and criminal, the search could take up to 30 days or each index as per state.
Public Record Retriever Network - www.PRRN.us
The CRA Help Desk - www.CRAHelpDesk.com
Motor Vehicle Record Decoder - www.MVRDecoder.com
BRB's Public Record Blog - www.publicrecordsblog.net
BRB's Bookstore - www.brbpublications.com/books/




Roi Stone
Vice President of Business Development

How Background Screening Companies Can Transform a Money-Pit Into a Gold Mine Using Strategic Outsourcing

With experience, business owners have learned when it pays to bring in expertise. Anytime a project or initiative requires significant time or research, or when the required systems are clearly missing from an organization's core expertise, outsourcing may be the answer. Examples include payroll and benefits administration, legal, public relations, marketing, advertising, housekeeping, etc.

CFO's should have a thorough understanding of all the costs related to their business. For a background screening agency, certainly the costs related to its web services model are key to its overall financial health. Let's break down the costs related to managing an enterprise-grade web services platform.

First and foremost is the cost of IT talent. A typical IT group consists of a CTO, and at least one (but likely several) of the following: product owner, SCRUM master, product managers, web developers, database administrators, hardware & infrastructure manager, quality assurance testers, helpdesk staff, etc. The majority of these positions are skill sets that don't come cheap. A typical salary for an experienced software developer is likely to exceed $100,000. Don't forget to include insurance benefits, retirement plan, taxes and other associated employment costs. Fully loaded, the labor cost is significant, if not staggering.

Next, let's examine infrastructure. Given the regulatory environment within which background screeners operate, the highly confidential nature of information being managed, and the business criticality of continuous uptime, any competent background screening company must use a secured data-center environment to house their infrastructure. State of the art data centers have 24/7 onsite staff and security, triple-redundant power and Internet Service Providers, N+1 environmental systems, and a host of safeguards to mitigate fire, disaster, and other unpredictable events. Further, to prevent a catastrophic loss of data, a redundant system in a geographically separated location is in order. Once you find a suitable data center, you have to fill it with top of the line equipment, which includes redundant databases, application servers, load balancers, switches, and firewalls. All of this can easily run north of $350,000 per year.

As the custodian of sensitive data, a platform provider must be aware of threats and continually take proactive measures to ensure the security of this sensitive data. Exceptional platform providers train their staff, undergo rigorous third-party security assessments such as PCI and EI3PA compliance, penetration testing, partner with security-minded technology providers, and commit significant time, money, and resources to do it, and do it right.


First Advantage Survey: Half of Healthcare Providers Don't Rescreen Their Employees' Backgrounds
While hospitals, nursing homes, doctor's and dentist's offices and other direct care providers perform a great deal of due diligence before hiring candidates, they may nonetheless be leaving risky gaps in their screening programs by failing to rescreen their employees or by relying on more fragmented manual research and documentation practices. Such is one of the conclusions from First Advantage's inaugural Healthcare Provider Background Screening Pulse Survey, conducted in November 2014.

Exactly 50 percent of those surveyed indicated they don't rescreen their workers at all, leaving their businesses and stakeholders susceptible to risks from any number of criminal convictions, professional sanctions and expired certifications and licenses that may have transpired since their original appointments. Nineteen percent say they rescreen employees annually whereas 17 percent report rescreening every two years.

Source: www.fadv.com


HireRight Benchmark Report Reveals Recruiting and Retention Amid Talent Shortage Tops Business Challenges for 2015
While a majority of companies expect dramatic increases in hiring in 2015, a talent shortage is on the horizon, according to the 2015 HireRight Employment Screening Benchmark Report . The survey indicates 76 percent of respondents predict they will increase their workforce size, with 55 percent planning significant growth of three percent or more. In addition, the majority of respondents (51%) said "finding and retaining talent" was their top business challenge - a challenge representing the number one concern for businesses of all sizes, based on survey responses. In line with this, respondents emphasized that finding qualified candidates (62%) and keeping good employees (44%) were the top two talent management challenges.
The survey points to the importance of candidate experience and employee engagement as key factors impacting the talent crunch, as they are critical for successful recruiting and retention efforts.

Source: http://insurancenewsnet.com/



First Advantage Announces Webinar Series on Pre-Employment Best Practices
Free webinar series kicks off February 26 with "Back to Basics on Background Checks" event occurring on February 26 and ending with a look towards future trends in late May, each free webinar builds on the previous to offer a comprehensive education that can seamlessly become a practice.


CIC Launches New Employment Screening Platform and Enhanced Background Products
Contemporary Information Corp. (CIC), the nation's most reputable provider of background screening to the multifamily housing industry, is pleased to announce the recent launch of a new web-based employment screening platform and upgraded packages. This new platform offers bundled services at a cost savings and al a carte options to ensure clients hire the best candidate for any position within the organization.
Through a clean, simple web-based interface, organizations can order background reports 24/7 and view all online orders, both in-process and archived. With the ability to easily manage user permission levels, the screening platform gives you control, security and privacy within the organization.


Strategic Partnership Between TazWorks and I-9 Advantage Simplifies the Form I-9 and E-Verify® Process by Increasing Efficiency and Reducing Liability with Every New Hire
TazWorks LLC is partnering with I-9 Advantage, a leading cloud-based Form I-9 compliance and E-Verify® solution provider, to simplify the hiring process by streamlining background checks with automated employment eligibility and verification compliance procedures.
The solution developed jointly by I-9 Advantage and TazWorks will improve ease-of-use and efficiency with every Form I-9 processed. The integration offers a convenient method to organizations for digitally creating and managing compliant Form I-9s directly from TazWorks' InstaScreen™ platform with the click of a button.
If you are interested in this streamlined HR service, please contact a TazWorks customer support representative or visit i9advantage.com.

Welcome to the eVerify Challenge Question!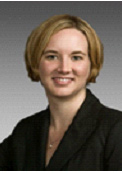 Nicole A. Kersey
Managing Director, Kersey Immigration Compliance, LLC

nkersey@kerseyimmigration.com
Nicole A. ("Nici") Kersey is an attorney whose practice is dedicated to employment-based immigration, with a focus on the Form I-9, E-Verify, and related immigration compliance issues. Nici represents employers before, during, and after Form I-9 inspections by Immigration and Customs Enforcement (ICE), providing practical advice to and serving as an advocate for employers during negotiations and litigation relating to fines for I-9 violations. She is a frequent trainer and speaker on I-9 and E-Verify issues. Nici is a graduate of the University of Virginia School of Law and provides pro bono representation to the spouses of U.S. soldiers and to arts organizations.
The Challenge Question:
What e-mail address should my employees provide on the Form I-9?
The new Form I-9 has an e-mail address field in Section 1. I understand that this is an optional field, but if an employee chooses to provide an e-mail address, which address should she provide: her personal or her work e-mail address?
A. His business e-mail address
B. His personal e-mail address
C. His emergency contact's e-mail address
D. Any e-mail address he wishes to provide
Court Reduces I-9 Fine For Employer Who Retained Supporting Documents

One of the most frequently asked policy decisions about I9s is "should we retain a copy of the "supporting documents" presented by the employee (e.g., driver's license and social security card)? And if so, will this save us from fines and penalties in the event of an I-9 audit?
As with so many things in I-9 compliance, it depends. And that brings us to today's tantalizing tale of I-9 misfortune and redemption in the case of U.S. v. Foothill Packing, Inc. Read-on to learn how this California-headquartered employer managed to reduce its I-9 fines by over 80% based on its diligent practice of copying supporting I-9 documents (and some fine lawyering work too).

Source: http://www.lawlogix.com/

How Should Employers with Multiple Legal Entities Enroll in E-Verify?
When faced with this E-Verify entity conundrum (and impracticality of figuring out who is an employer), many organizations decide to enroll under separate E-Verify accounts because it provides the best and most definitive documentation of E-Verify enrollment at the "entity-level" while also potentially limiting exposure to I-9 and E-Verify liabilities.
So let's say you've decided (under the advice of counsel) to enroll each legal entity under a separate E-Verify account. How in the world can you manage the cases and make sure that each employee is being submitted under the correct account/EIN?
Employers using the web E-Verify interface can enroll using the " corporate administrator access method ," which is designed for managing multiple related employer accounts. In addition, employers can now also used an electronic I-9 system which is integrated with E-Verify in order to manage multiple related accounts.
Source: http://discuss.ilw.com/



Signing Section 2 of the I-9? Don't Forget to Read the Fine Print!
Tired of reading about Form I-9 fines and penalties? Looking for a break from E-Verify angst and anxiety? Look no further - for today, John Fay, sheds some light on the enigmatic process of verifying employment eligibility in the U.S. As with most story retellings, John has taken a few small liberties (for dramatic effect), but he assures you the facts of this case are very real - serving as a warning to all employers who still think the I-9 is just a simple two-page form…
Source: http://www.lawlogix.com/
http://www.lawlogix.com/blog/signing-section-2-i9-dont-forget-read-fine-print#sthash.J1Eq89ke.dpuf

ONE SITE! MANY SUPPLIERS!
The 2015-16 SUPPLIERS TO THE BACKGROUND
SCREENING INDUSTRY BUYERS GUIDE IS COMING IN APRIL!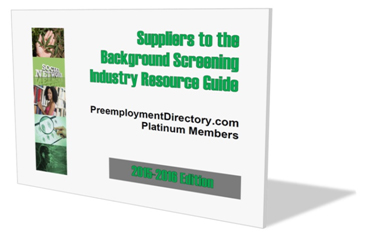 The Conference Board Leading Economic Index® (LEI) for the U.S. increased 0.2 percent in February to 121.4 (2010 = 100), following a 0.2 percent increase in January, and a 0.4 percent increase in December.
"Widespread gains among the leading indicators continue to point to short-term growth," said Ataman Ozyildirim, Economist at The Conference Board. "However, easing in the LEI's six-month change suggests that we may be entering a period of more moderate expansion. With the February increase, the LEI remains in growth territory, but weakness in the industrial sector and business investment is holding economic growth back, despite improvements in labor markets and consumer confidence."
https://www.conference-board.org/data/bcicountry.cfm?cid=1


Kevin Coy is a Partner in the Washington DC office of Arnall Golden Gregory LLP. Kevin
advises background screening companies and other clients on a wide range of privacy and consumer regulatory issues, including Fair Credit Reporting Act, Gramm Leach Bliley Act,
Drivers' Privacy Protection Act, and Dodd Frank Act compliance issues, as well as data breach matters. Kevin also represents clients with matters before the Federal Trade Commission, the Consumer Financial Protection Bureau, and other consumer protection agencies.
Kevin can be contacted at Kevin.Coy@agg.com or 202-677-4034.
THE WASHINGTON REPORT
March 2015
On the Hill
On March 9th, Senator Rand Paul (R-KY) introduced S. 675, the " Record Expungement Designed to Enhance Employment Act of 2015" which would permit "eligible individuals" to petition in federal District Court to have certain federal nonviolent criminal offenses sealed.
On March 9th, eight members of Congress sent identical letters to Uber, Lyft, and Sidecar urging the ride-sharing companies to "adopt fingerprint-based background checks" for drivers.
On February 27th, Rep. Kevin Cramer (R-ND) introduced H.R. 1168, the "Native American Children's Safety Act," which would amend the Indian Child Protection and Family Violence Prevention Act to require background checks before foster care placements are ordered in tribal court proceedings.
On February 10th, Senator Jon Tester (D-MT) introduced S. 434, the " Security Clearance Accountability, Reform, and Enhancement Act of 2015." The bill would seek to strengthen the accountability of individuals involved in misconduct affecting background investigations and update guidelines for security clearances in the aftermath of the 2013 Navy Yard shootings.
At the White House
On February 27th, the White House released a discussion draft of its proposed "Consumer Privacy Bill of Rights Act of 2015," the intent of which would be to provide baseline cross-sectoral privacy protections for consumers.
At the Supreme Court
On March 13th, the Solicitor General and the Consumer Financial Protection Bureau filed an amicus (i.e. friend of the court) brief with the Supreme Court, at the Court's request, recommending that the Court decline to hear the Fair Credit Reporting Act (FCRA) case, Spokeo Inc. v. Robins.
At the GAO
On March 16th, the Government Accountability Office (GAO) released a report to Congress "Criminal History Records: Additional Actions Could Enhance the Completeness of Records Used for Employment-Related Background Checks."

Grab a latte and pull up a chair and join us for a great interview with Ben Peacock, CEO, Lighthouse Information Services LLC

After years of working in the political field, Ben indicated that he decided it was time to do something different. He was recommended to interview for a position at InfoMart and enjoyed many years working in sales and marketing for them. Right before joining InfoMart, he worked for the Speaker of the House, Newt Gingrich, and focused on Military Academy Appointments and Social Security issues. He smiled as he reminisced about his days in the political arena and having had the pleasure of working on numerous campaigns, with elected officials, and advocacy and lobbyist groups.
While he was at InfoMart, his dad retired from his career in the nuclear industry and started doing some PI work that included courthouse research. Ben eventually took the opportunity to work with his dad and they have been building Lighthouse Information Services, LLC ever since.
Focusing on the background screening industry, Ben noted that "Even as our industry has changed, I still like to think that what we do makes for safer work environments and helps ensure the safety and security of high risk populations. What we do matters and that's not something we should not lose sight of." He added, "In addition, I enjoy most of the people that we work with - not only those in our office, but our clients and our research providers."
Turning our attention to Lighthouse, Ben shared that the mission of the company is "To ensure the safety and security of our clients, while providing them with a complete background investigation to help them in their hiring decisions." He also proudly stated, "We have a biblical worldview and base our day-to-day operations and decisions on our relationship with Christ."
Furthering the dialogue about the company, Ben said, "We are currently in the beginning phases of an overhaul of our research provider network, which will result in improvements in turnaround times, accuracy and rates - primarily in our home state of Georgia. As everyone knows, Georgia is a difficult state to conduct research in and these changes will be significant for our clients."
The key message that he wanted to share about Lighthouse is that "we do what we say we do - we actually go to the courthouse and search the records at the local level. I often recommend clients to review TAT and hit ratios in GA counties. If either is really low, you're probably not getting what you think you're getting." Ben added, "We have conducted courthouse research for over 15 years and even as the industry continues to change, we still try and do what we've always done. We work hard, are honest with our clients and research providers, and try to always do the right thing. As more and more companies go away from 'feet on the ground' research, we know that the most accurate search is done at the courthouse, so that's what we'll continue to do."

Looking into my proverbial crystal ball, Ben's view is that "With all the changes that have occurred in the industry over the last 10 years he is sure there will more challenges down the road including more regulation and unfortunately, more litigation on companies that don't focus on accuracy as their priority." He pondered and then added, " I hope we'll see a resurgence in quality research providers as companies start going back to the source for their information as opposed to other sources."
Turning the conversation back to him, I asked if he had read any interesting books recently. He shared he had read 'One Perfect Life' by John Macarthur and that it is a really good read.
The person he would like to have spent some time with is very appropriate given we are in the midst of March Madness and that he is a self-proclaimed basketball junkie. He would like to have met John Wooden, the legendary coach of UCLA.
Finally, with our time together drawing to an end, he shared that given today's climate of social media and how quickly people comment on things, his favorites quote recently has become, " 'Better to remain silent and be thought a fool than to speak out and remove all doubt.'
Thanks to Ben for a great interview and for sharing his insights with us.
Ben can be reached at wbpeacock@lighthouseinfoserv.com.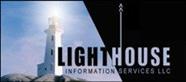 STOP STRUGGLING WITH WRITING AND PUBLISHING YOUR NEWSLETTER:
We can help you have a high quality e-newsletter to help nurture your relationship with your clients and attract new clients. Our customized newsletter service will take over your newsletter task or create a new one for you. We can manage the creation of your newsletter for you.
We are constantly researching information to use for The Background Buzz and you can put our research to use for you. Using the information rich content from The Background Buzz (minus the ads and competitors information) we will create a custom newsletter for you.
Use your staff's time to do more valuable work and save all the hassle of researching or writing articles, formatting and managing all the other ezine tasks with our customized ezine process.
Contact Barry Nixon at 949-770-5264 or at wbnixon@PreemploymentDirectory.com for more information.

Medical Marihuana In The Workplace
In the last few years, statistics show that an increasing number of licences to possess medical marihuana have been granted. Beginning in 2001 medical marihuana was controlled through the Marihuana Medical Access Regulations (MMAR), under the Controlled Drugs and Substances Act, as established by Health Canada..
Since March 31, 2014, under the Marihuana for Medical Purposes Regulations (MMPR), licences are no longer granted by Health Canada. Practitioners, who previously had the role of declaring medical conditions, are now enabled to prescribe medical marihuana.
One of the many issues to be considered in the wake of these changes is the impact on the employment sphere: How should employers deal with employees who use prescribed marihuana in the workplace? What measures should be put in place? Should parameters be set in order to supervise the use of medical marihuana in the workplace?
Source: http://www.mccarthy.ca/

Russia Plans to Increase Fines for Violating Data Protection Laws
On 24 February, the Russian State Duma (the lower chamber of the Russian Parliament) adopted in the first reading a draft law introducing amendments to the Russian Code on Administrative Offences (the Draft Law) that would increase the amount of the fines imposed for violating Russian data protection laws and introducing a differentiation of the relevant offences' types. Notably, the Draft Law does not introduce any separate fine for violating Russia's new Data Localization Law, although there is still a possibility that this could be modified as the legislative process progresses.
As of today, the liability that may be imposed on legal entities for violating the general rules regulating the collection, storage, use, or distribution of personal data amounts to RUB 10,000 (currently approx. USD 160). The Draft Law's explanatory note states the drafters' opinion that the current liability clause does not effectively protect data subjects' personal data, and that the increased fine amounts are intended to ensure the protection of data subjects' rights.
Source: http://www.hldataprotection.com/

Background Screening in South Korea
Employers may undertake a background check of a candidate's criminal background by seeking what is known as a criminal background certificate from the National Police Academy (NPA) before or after extending an offer. However, because Korean law prohibits the release of actual criminal records to third-parties for reasons unrelated to a criminal case, such as employment-related requests, employers are not able to obtain these directly or through a third-party (background screening provider). Additionally they're not able to verify the accuracy of the certificate from the NPA or any information provided by an applicant. As such it must be applicant driven. From a notice and declaration perspective a candidate's consent is required to obtain a criminal background certificate. An offer letter, signed by an applicant, stating that obtaining such a certificate is a condition of employment should provide adequate proof of consent.
Source: https://internationalscreening.wordpress.com/


Bad Hires Incurring Significant Costs for Businesses
HR professionals are finding it tough to hire capable employees, with one in 10 new recruits regarded as a 'poor hiring decision' according to research by Robert Half UK.
The recruitment specialists' new report, Management Insights: How to avoid common hiring mistakes , found that the costs associated with bad hires can have a significant impact on a business, with HR directors reporting that the main problems include a loss of productivity (52%), a reduction in staff morale (30%) and substantial financial ramifications from salaries, training and loss of performance.

In the study of over 200 HR executives 70 percent revealed that they had hired someone who did not meet their expectations, and 91 percent reported identifying skilled workers a challenge.
Source: http://www.hrreview.co.uk/

ADVERTISERS IN THIS EDITION

| | | | |
| --- | --- | --- | --- |
| | | | Background Screening Jobs |
Visit the Job Board for the Employment and Tenant Screening Industry. Here you will find resumes of people with industry experience and employers seeking applicants with experience in Employment and Tenant Screening and related businesses.
www.backgroundscreeningjobs.com

Feature Education:
FCRA Basic Certification Webinar Series Update

The FCRA Basic Certification program series is now available for purchase.
2015 Events ( Click Here to View full list of Events ) - Updated Monthly
SHRM State Conferences, visit http://www.shrm.org/Conferences/StateAffilliateConferences/Pages/default.aspx
Drug and Alcohol Testing Industry Association (DATIA), 2013 Training Course Schedule, visit
http://datia.org
SAPAA Training Institute Learning Events, http://www.sapaa.com/
CUPA-HR Conferences: http://www.cupahr.org/
World Federation of People Management Associations, Events, http://www.wfpma.com/events/by-region#quicktabs-tab-view__events__page_3-4